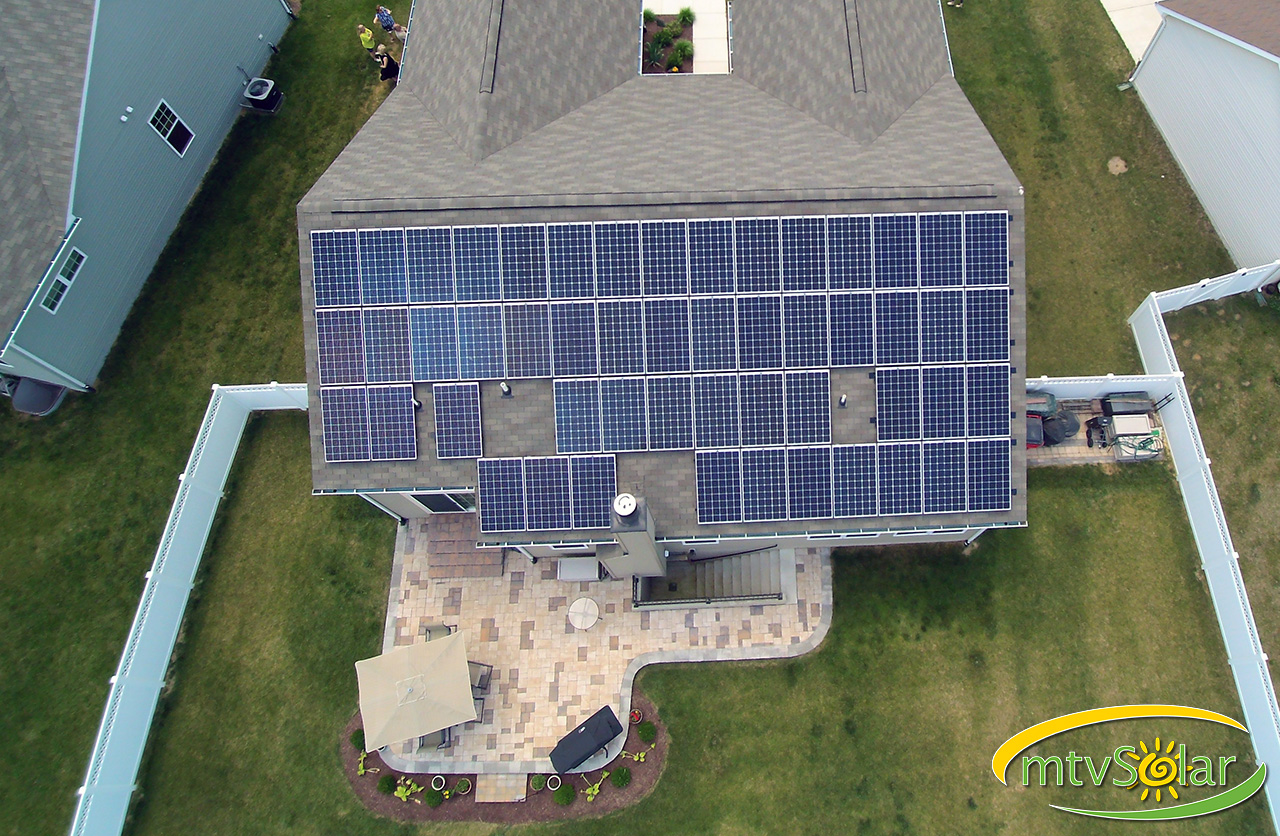 There are two primary electrical components of a grid-tied solar photo-voltaic (PV) system: the solar array consisting of solar modules, and the solar inverter. In order to help ensure a long-lasting, high-performing PV system, it's important to confirm that all of these components are backed by a rock-solid warranty.
However, separating the legal jargon from the key points in a solar system warranty can be difficult. In this post, we aim to make the process easier by focusing on some of the most important time limitations, covered defects, performance guarantees, remedies, conditions and exclusions found in solar system warranties. Given that a substandard installation can void a solar system's warranty, we'll also look at the importance of hiring a qualified local installer.
Duration
Here, we focus on the solar modules installed in West Virginia, Virginia, Maryland and Pennsylvania by Mountain View Solar:
SolarWorld modules come with a 25 year performance warranty and 20 year product warranty. Certain models may come with longer warranties.
SilFab modules come with a 25 year performance warranty and 12 year product warranty.
Panasonic and LG modules come with 25 year warranties for both product and performance.
SolarEdge inverters come with a 12 year standard warranty that can optionally be extended to 25 years.
SolarEdge optimizers come with a 25 year warranty.
Product guarantees
Many of the potential defects and performance concerns surrounding your PV system will relate to the solar panel array itself, which is directly exposed to the elements. Specifically, a comprehensive solar array warranty should cover cloudy or discolored glass; aluminum frames that fail to withstand freezing temperatures without water penetration; yellowing of the backing material and any malfunctions in the cable and connector plugs under normal use.
The warranties on the inverter and optimizers cover expected operation of a properly installed unit.The limited warranty does not cover cosmetic or superficial defects, dents, marks or scratches, which do not influence the proper functioning of the product.
Performance guarantees
Like product guarantees, performance guarantees apply to each solar module within an array. A quality solar product will come with a warranty that guarantees specific levels of effective output at various stages in the course of the array's expected life. Although an extremely gradual decline in effective output is unavoidable, a premium product should guarantee that the decline will not exceed roughly 20% of the original output over the duration of the warranty (typically 25 years). A qualified contractor can supply all the warranty information upon request.
Remedies
Should a defect arise, your installer will replace the affected part under warranty. The manufacturer will cover the replacement part but may not cover labor to replace the part after the first year. In certain cases with older systems, you may be paid the fair market value of the component.
Conditions
Many of the key points to focus on in the Conditions section of your solar system warranty involve time limitations. For example, generally a specific solar panel will only remain under warranty for the warranty's original duration, even if the panel is replaced with a new one in response to a warranty claim. Moreover, you may have a limited window of time, such as six weeks, after a defect's discovery to submit a warranty claim to the manufacturer therefore it's critical to contact your installer as quickly as possible after discovery.
Exclusions
Although a complete list of common warranty exclusions would be too long to spell out here, let's look at a few of the most important:
Improper installation
Your solar equipment manufacturer will require that your installer follow strict instructions and guidelines when assembling and installing your solar system. In addition, the installer must posses the required licenses and certifications to perform the complete installation. They must also follow all local codes governing the process. This includes the end-to-end handling of all materials involved. If the installer improperly stores, transports or protects the product prior to or during delivery and installation, they could void the warranty, leaving you exposed to the loss. Thus it is critically important that you hire an experienced, licensed, certified, premium local installer to handle the entire installation process of your quality solar components.
Improper usage or maintenance
Always refer to the manufacturer information sheets to ensure that you are following all of the proper procedures when operating and maintaining your solar system. Although PV systems are often praised for having no moving parts, they will suffer damage and excessive performance degradation if not properly maintained, such as using a chemical to clean the modules that breaks down the water-tight seals. Therefore, never try to repair or make unauthorized changes to your PV system yourself, as you could easily void the warranty. There are also a few best practices to keep in mind with respect to the PV system's primary components:
Solar modules
Warranties will generally not cover normal wear and tear, such as scratches and stains that occur after installation and that do not lead to excessive performance degradation. Moreover, if you allow salt, smoke, dust, debris or corrosive chemicals to accumulate on your panels, you could run the risk of voiding your warranty.
Solar inverters & optimizers
The inverter requires adequate ventilation to avoid overheating. Failure to keep the installed inverter well-ventilated could potentially void the warranty. Unauthorized modification will also void the warranty.
The optimizers should be mounted and connected according to manufacturer specifications.
Purchasing from an unauthorized seller
Warranties from manufacturers of premium solar system components, such as SolarEdge, often require that you purchase their products from authorized contractors, such as Mountain View Solar.
Solar system warranties: Key points to remember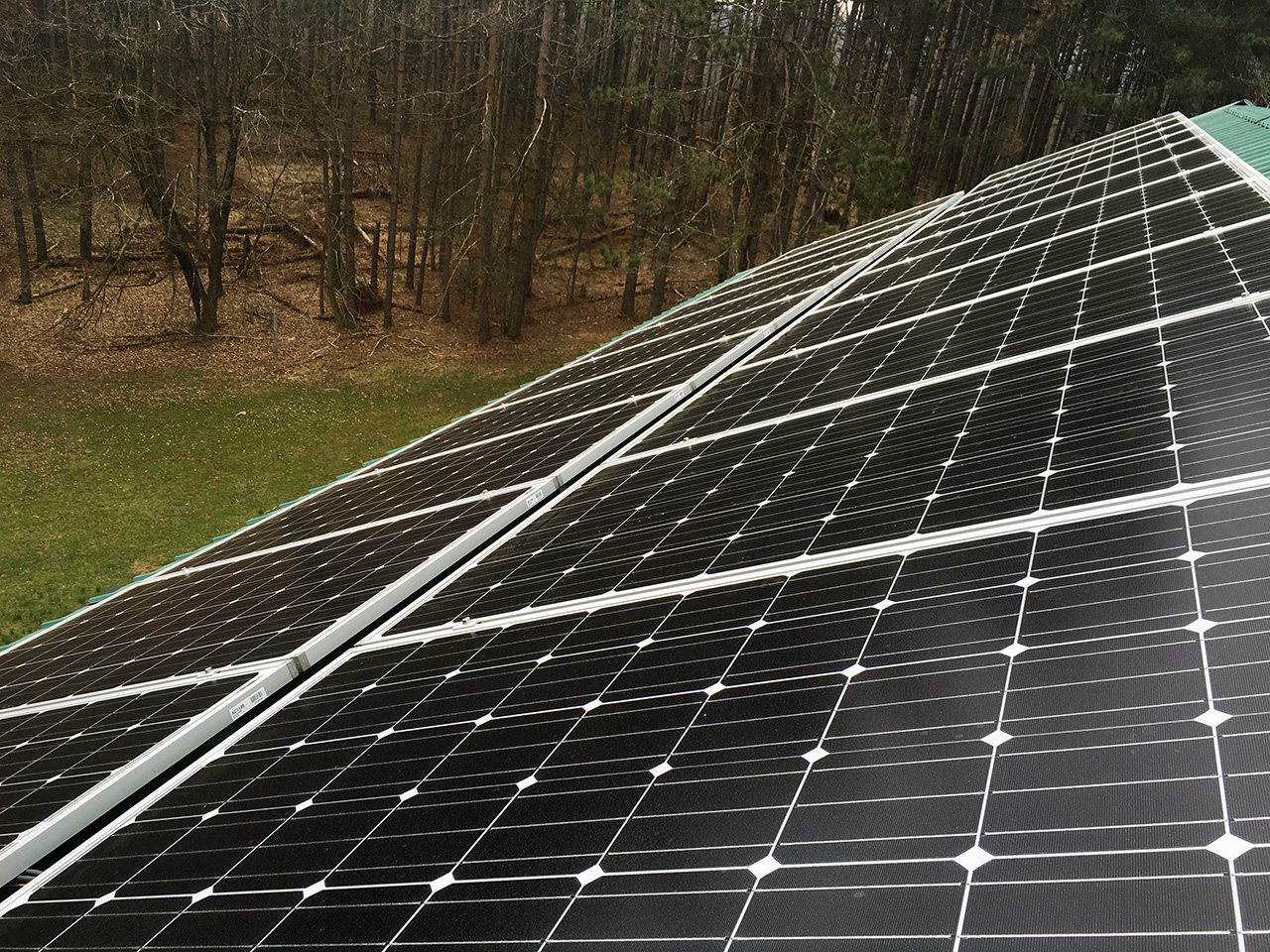 Like all warranties, solar system warranties are heavy with boilerplate legal jargon that often make it difficult to isolate the key points that directly relate to your investment. Here we've tried to make that process easier for you.
As outlined above, premium solar modules typically come with a standard, limited, 25-year performance warranty. Quality solar inverters do come with shorter standard warranties but they can be extended for an additional fee. A warranty for a premium solar module should cover any significant physical defects that lead to unexpectedly low performance. Performance guarantees are also an essential component of solar array warranties. A quality solar product will generally come with a warranty guaranteeing a high level of effective output over the expected life of your panels.
As a remedy for covered defects or excessive performance losses that you discover, you should expect the manufacturer to either repair, replace or pay for the defective or under-performing part or system, through your installation contractor. However, PV system parts will only remain covered for the original duration of the corresponding warranty, even if they are replaced with new parts during the process of fulfilling a warranty claim.
Furthermore, there are important exclusions to consider, such as improper installation, improper maintenance, installing it yourself or purchasing from an unqualified seller, that could potentially void your valuable warranty.
In the case of battery backup systems, there are warranties for the batteries as well, with the standard being 10 years for the LG Chem and DEKA Unigy II. Your mtvSolar consultant can discuss these in detail, as they are based on actual usage of the battery over time.
By understanding these key points, and working with a trusted local installer, you can greatly increase your confidence that your solar investment will remain covered by the various manufacturer warranties.