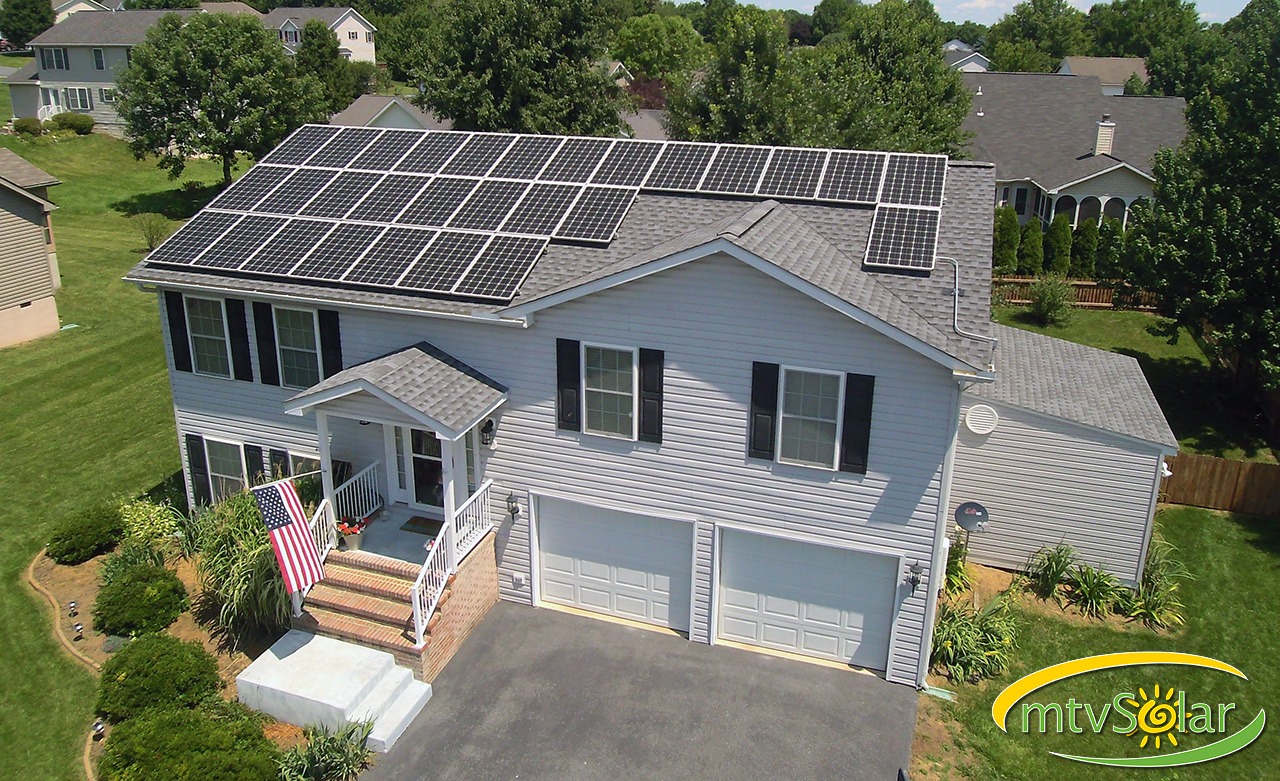 You've decided to make the leap to solar power. It's a major step towards lowering your energy bills – and possibly eliminating your electrical utility costs completely. According to the Solar Energy Industries Association (SEIA), the solar industry is expected to continue growing at a record pace. What this means for those looking for residential or commercial solar energy solutions is – lower prices.
Statistics show that the US experienced a 70% drop in the cost to install solar over the period from 2010-2017. From public schools to Fortune 500 corporations, solar systems are being installed at a record pace – "enough to offset 1.1 million metric tons of carbon dioxide emissions each year."
Deciding to Add Solar as a Home Remodeling Project
When thinking about your home remodeling project, that's also a good time to consider upgrading your utility systems – especially adding solar to increase your home's energy efficiency. But, adding solar power (also called, PV systems) are also a stand-alone project which will add substantial value to your home if you decide to sale. A recent studyfunded by the U.S. Department of Energy states the following:
…on average, homebuyers are "consistently willing to pay solar home premiums" of approximately$4 per watt of installed solar capacity. For a standard 6-kilowatt (kW) solar PV system, that means solar can add $24,000 to home resale value.
Owning your own solar energy system typically brings a return on your investment within 10-12 years. After you've reached that point, every bit of energy your home or business will use – is totally free, courtesy of Mother Nature! Your property will join the proud group of landowners that contribute zero greenhouse gas emissions into the environment, while helping our nation to reduce its dependence on imported fossil fuel sources.
Hiring a Licensed Contractor for Solar Installation
After you've had your home's present electrical system evaluated and your roof structure inspected for stability, the next steps include choosing your solar system vendor and installer, completing the proper documentation, and obtaining your installation permits. Before your equipment is even delivered, it is important to know that your installer has a Master electrician on staff and is a licensed electrical contractor for the final steps in owning your new solar system: installation, approval, and making the interconnection with the power grid.
When you choose a solar installation company, you should expect your PV installation to be completed by certified professionals. Although the specific definitions vary from state to state, an electrical contractor can be an individual or a business owner that employs certified electricians to safely install electrical systems. The contractor should have insurance and appropriate licenses to protect the business, the employees and the clients from liability and unexpected damage.
A general look at the installation process (which could take anywhere from 1 day up to 3 days) will show why it is important to use licensed electricians when installing solar:
install wiring between new electrical panel and the power system
racks are attached to the roof or at other location to support the PV panels
PV panels are professionally installed onto the racking system
the PV system's inverter is connected to the new electrical panel
installation of power meter(for net metering) to obtain utility energy credits
While these steps may look straightforward at first glance, there are a number of installation and electrical wiring mistakes that have become common when examining systems that fail or operate below the expect performance level. Under-sized wiring and loose connections are a common cause of electrical fire or poor performance. The reasons why solar installations require quality technicians who also abide by legal requirements and safety considerations include:
Alicensed electrician is required to sign-off on the installed grid connect installation, certifying that it has been inspected and the installation is found 'to adhere to electrical code and is deemed safe'
To ensure the PV panels have been attached to the roof structure and not the roof sheeting, providing sound mechanical support for the entire system
A skilled PV installer knows the difference between north and south and will install the system in the direction and location for the greatest amount of sunshine to the solar panel over the course of an average day
DC wiring can be dangerous if done incorrectly. If the electrician does not recognize the different wiring required for polarized circuit breakers versus non-polarized circuit breakers, the unit can catch fire when it is switched to the 'off' position.
The electrician must understand proper earth and ground bonding principles.The proper grounding of a photovoltaic (PV) power system is critical to ensure safe operations.
In the United States, a Licensed Master Electrician is trained and certified in the National Electric Code (NEC) and follows industry-wide best practices for solar system installations. These trade professionals are skilled in all aspects of electrical installation and troubleshooting. A master electrician ensures your solar is installed following local and national codes and according to detailed equipment specifications, wiring schematics, and system design layout.
Choosing Your Solar Installation Service Provider
When you choose solar for your residential or commercial property, you are making a long term investment which lasts 25+ years. Technical knowledge combined with craftsmanship is important. Unlike other power systems, solar panels will become a part of your landscape or your home's exterior roofing. Many decisions need to be made, from orientation to location to the proper power generation levels.
Choose a PV installer that provides multiple solutions, such as battery storage systems and commercial demand reduction. This will help you choose an experienced contractor which will offer larger projects greater flexibility in power generation. It is also a good idea to check the company's customer reviews and their standing with the Better Business Bureau (BBB) to ensure they operate with professionalism and responsibility to their customers.
Finally, ask your contractor to see a copy of their license and insurance. Take the time to review the company's installation portfolio and check their references which should include recent projects the company has completed. The best solar installation service providers will have a good mix of residential and commercial projects, such as municipal buildings and manufacturing facilities, and crew members with NABCEP certifications.
To begin your journey in energy independence and operating a sustainable household or business contact mtvSolar today!