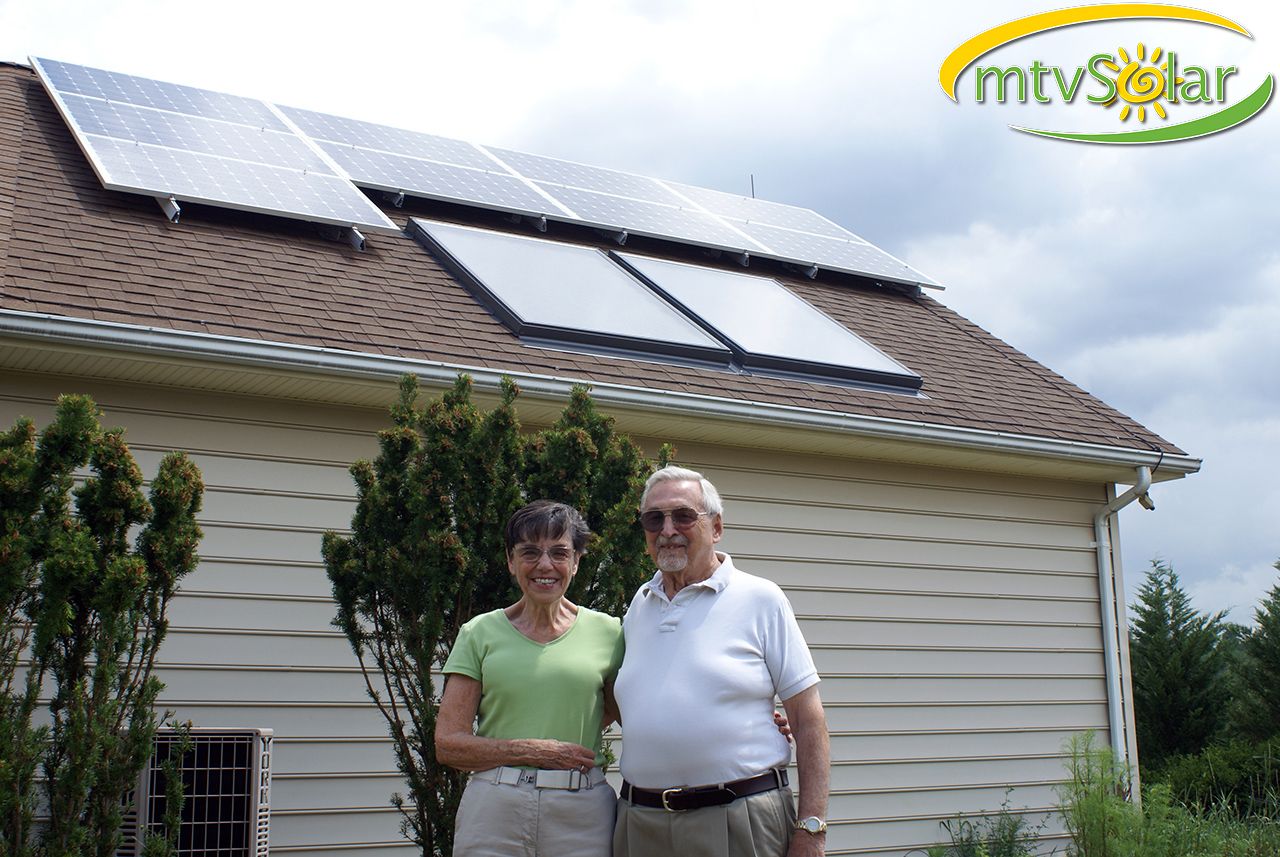 The more you look into going solar, the more you should realize one principle of utmost importance: all solar panels and solar experts are not created equal. In addition to the price and the energy output of a system, new buyers have to consider the overall quality, relevant warranties, the certification of the installers, and added safety capabilities that will help them fully realize the benefits of adding solar to their home. Ultimately, premium solar equipment is not only safer but is expected to last considerably longer than the least expensive models, which tend to come with shorter warranties and the manufacturer may not even be around to honor that warranty period. Consider these factors when determining what type of solar equipment is right for you.
Warranties are crucial.
The last thing you may want to be thinking about is something going wrong with your new solar installation, yet your long-term satisfaction can be closely tied to the warranty. It may be rare, but even perfectly installed solar panels can have issues for a variety of reasons, making it never a good idea to opt for panels that don't have you covered over the long haul. The best solar modules come from premium panel manufacturers that have been around for decades, such as SolarWorld and Silfab, which both offer above-average warranties that provide the necessary coverage for your solar system.
While more than half of solar panel manufacturers offer a standard 10-year warranty, Silfab provides an excellent 12-year manufacturer warranty that will cover you in case of environmental or manufacturing defects along with a 25 year performance guarantee. Silfab also has a sterling reputation for its long-lasting panels that function well deep into their life cycle. Based in Hillsboro, Oregon, SolarWorld offers20-year, 25-year and even 30-year warranties for their panels produced right in the United States. Going further, SolarWorld's warranties also guarantee a high level of efficiency after the first decade, providing confidence for anyone worried that their panels will become obsolete too quickly.
In addition to having a qualified solar company provide installation and service, reading the details of your warranty ahead of time can be an easy way to properly gauge the long-term value of your panels. Any company worth hiring should be able to provide the full warranties of their panels from the onset, although most warranties can also be found online. While it might be possible to save a small amount of money upfront with cheaper equipment, the warranties of premium solar manufacturers will give you a significant advantage over the expected 40 year or more lifespan of your PV system, and may also enhance the resale value of your home.
Safety and proactive monitoring.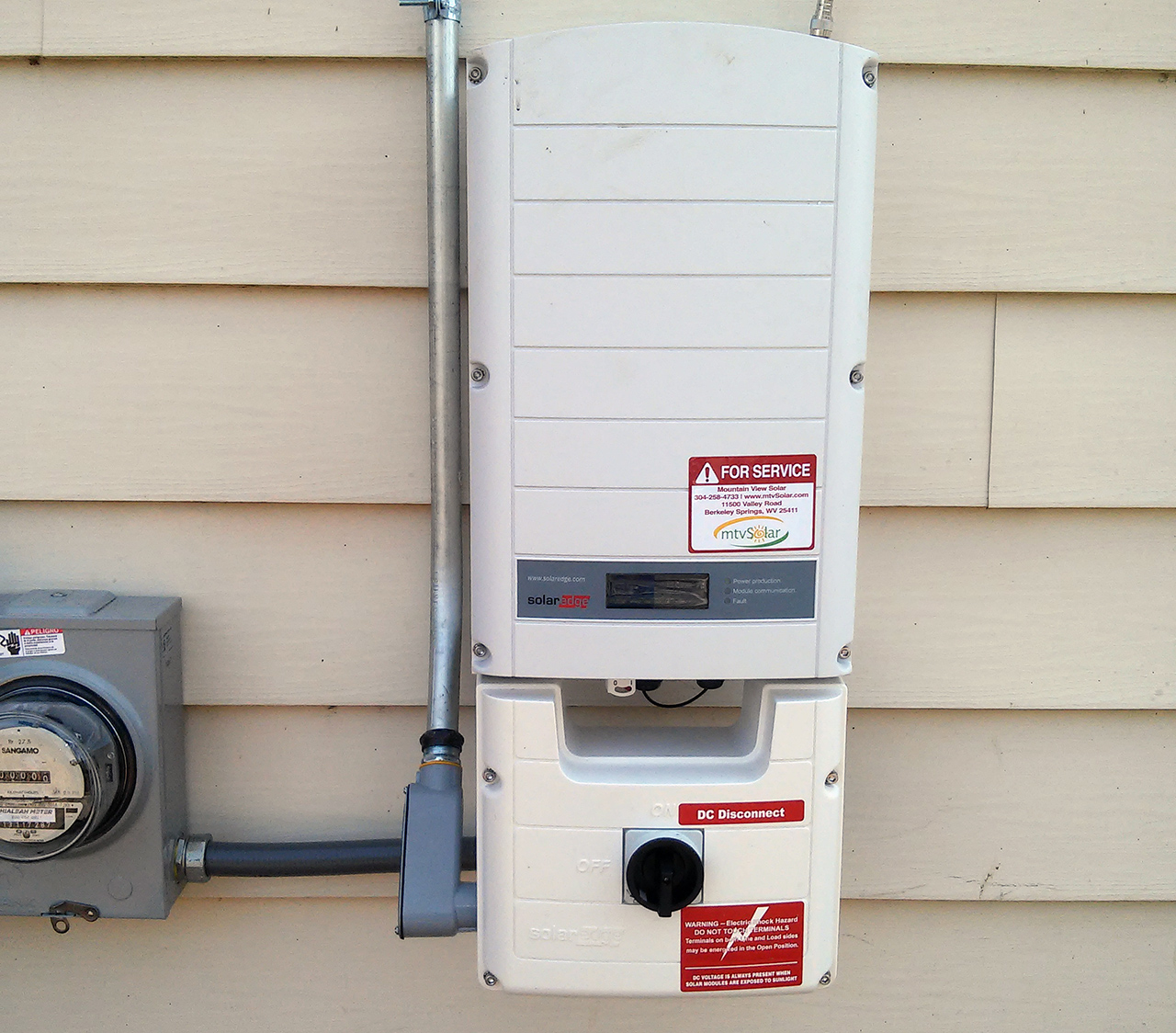 The amount of electricity produced by a high-functioning solar system can be amazing, but the raw power can also bring safety issues if not properly installed and managed. The good news is that there are some excellent companies that provide the type of monitoring that will ensure your PV system is both safe and functioning at the highest level possible. One of the very best in the space is SolarEdge, a world-renowned inverter and power optimizer platform that drastically improves the safety and efficiency of any solar array.
One of SolarEdge's priorities is to provide safety for any personnel that might end up working on your roof or equipment. Thanks to SolarEdge's unique power optimizers and inverters, DC currents are automatically shutdown when in safety mode to allow installers and maintenance workers to operate safely. This also dramatically improves the safety of firefighters if they ever have to respond to an emergency, which is one of the specific reasons SolarEdge technology is utilized for public buildings as well as for residential structures. Because the safety of any personnel that might work on your roof is paramount, homeowners who install SolarEdge optimized systems can rest comfortably thanks to the strong safety reputation of their technologies.
SolarEdge also has other distinct advantages as well. SolarEdge's power optimizers can actually monitor individual panels and make sure that every panel is performing up to its capabilities, allowing for easy troubleshooting and verification of warrantied power output. For the relatively small cost of power optimizers, homeowners can be confident that their PV system is maximizing energy output and that they're getting the biggest bang for the buck, while also being safe. Those interested in connecting to a LG Chem wall mounted lithium battery pack can also do so directly through a SolarEdge "StorEdge" inverter, which isn't yet possible with other manufacturers.
Is your installer fully credentialed?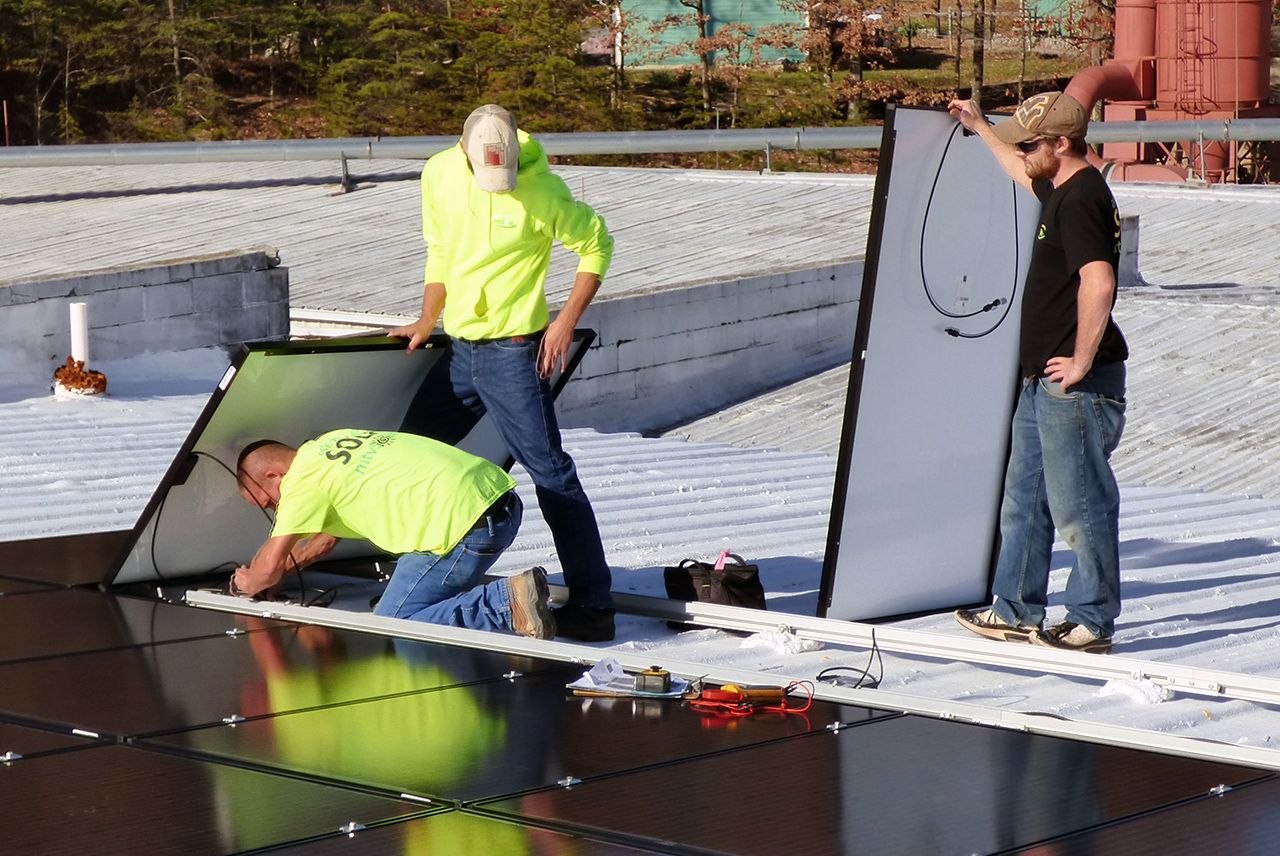 Cutting corners happens in a lot of different industries, but it can have dire consequences when it comes to solar power thanks to the complexities that go hand in hand with an electrical installation. The race to the bottom in the solar industry has led to some short lived companies coming and going over the years. For starters, having a company that only uses fully licensed electricians with solar-specific expertise is non-negotiable when it comes to selecting a solar installer. Any solar company you're considering should be able to provide licensing documentation upon request to prove that any electrician who works on your system is appropriately qualified to do so.
In addition to fully licensed electricians, companies like Mountain View Solar also employ multiple personnel with a certification by the NABCEP (North American Board of Certified Energy Practitioners). This is particularly important in states where NABCEP certification isn't mandatory, which remains the majority around the United States because it was created as a volunteer program. NABCEP employees have to prove their solar knowledge in a vigorous testing process designed to ensure only crew members with the proper skill set and knowledge base are allowed to operate.
The certification process covers not just installers but inspectors and sales professionals as well. If your solar company employs NABCEP-certified personnel, you can be sure that they're taking the entire process seriously and not trying to cut corners with lower paid non-certified workers. Additionally, some state rebate programs are actually tied to NABCEP certification, such as Maryland's MEA grant, which is why going with a company that doesn't have NABCEP employees can cost you in both the short and long-term. Last, some equipment warranties are only valid if installed by a properly credentialed company.
Final tips.
Investing in a PV system can be an exciting way to embrace the green energy revolution while saving money on energy bills, but the difference in quality makes it critical that you do your due diligence. With the best solar companies of today offering very competitive pricing, a top-tier system is also likely less expensive than you think. Although it's sometimes tempting to go with the cheapest option available, premium solar equipment that provides additional safety, cost-saving efficiency and peace of mind can make any initial savings pale by comparison. In the long run, a higher quality system will have a better return on investment due to higher energy output.
For more info about having your own premium solar equipment installed, contact the experts at Mountain View Solar to learn about the system that's right for you.