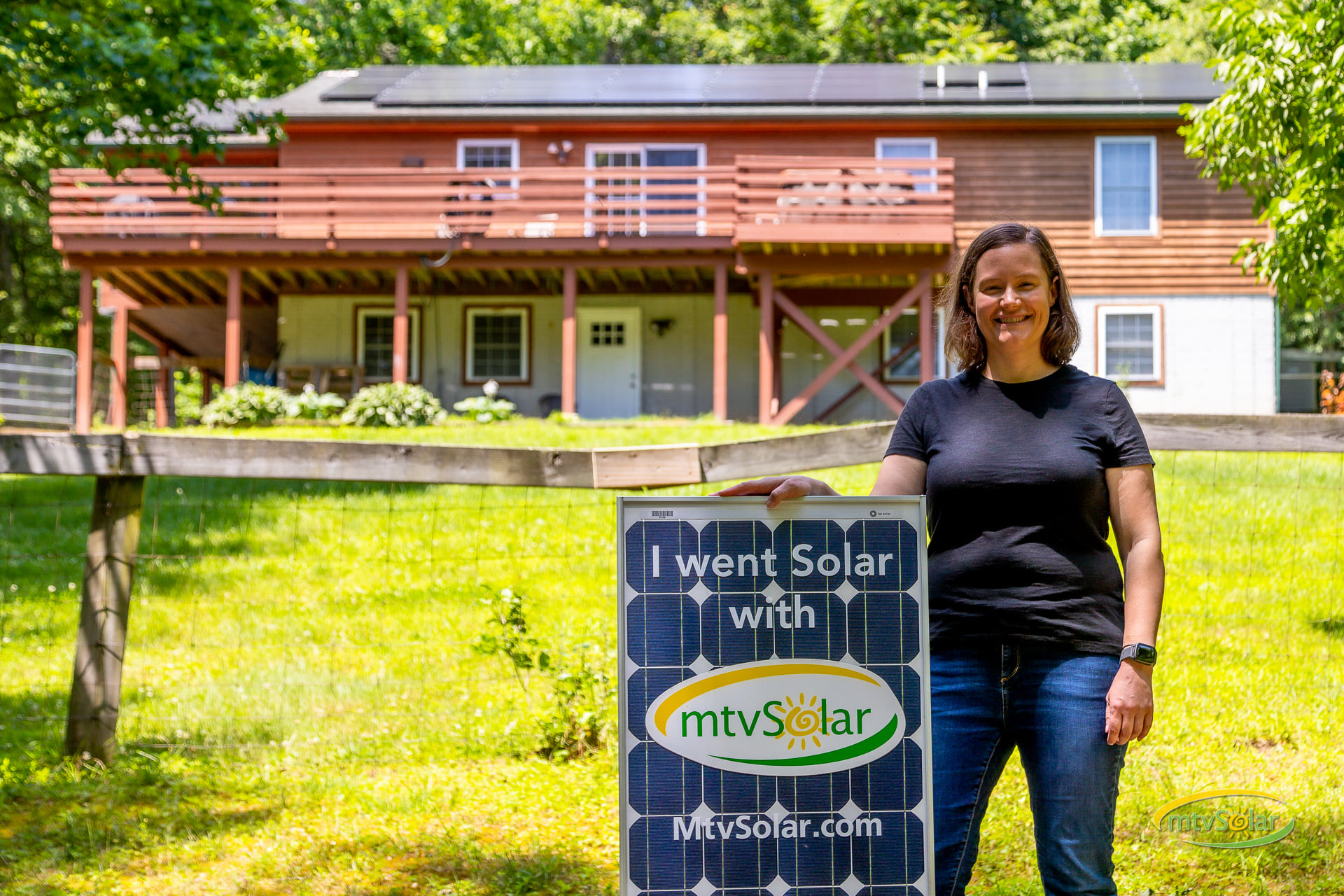 We had a great solar experience with MTV Solar. With the recent extension of the solar tax credits, we decided to give it another look and ultimately moved forward with it. The process from when we signed the paperwork until the system was installed was pretty quick and painless. Couldn't be happier!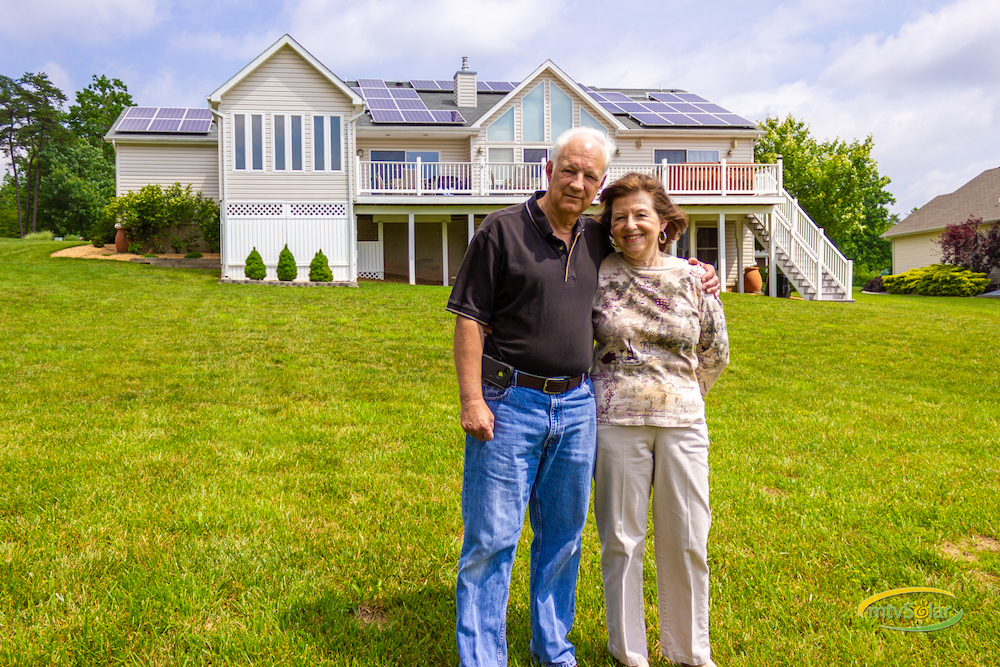 "From the first point of contact for information to the detailed review of our house to see if it was a good candidate for solar, to the sales presentation with great detail and several solar options with their value and calculated return on investment period, we could not be happier. Once the contract was signed, the continuous personal contact and follow up, construction (two days), and standards of installation could not have been better, and results show our electrical bills are declining within the parameters of the MTV Solar analysis."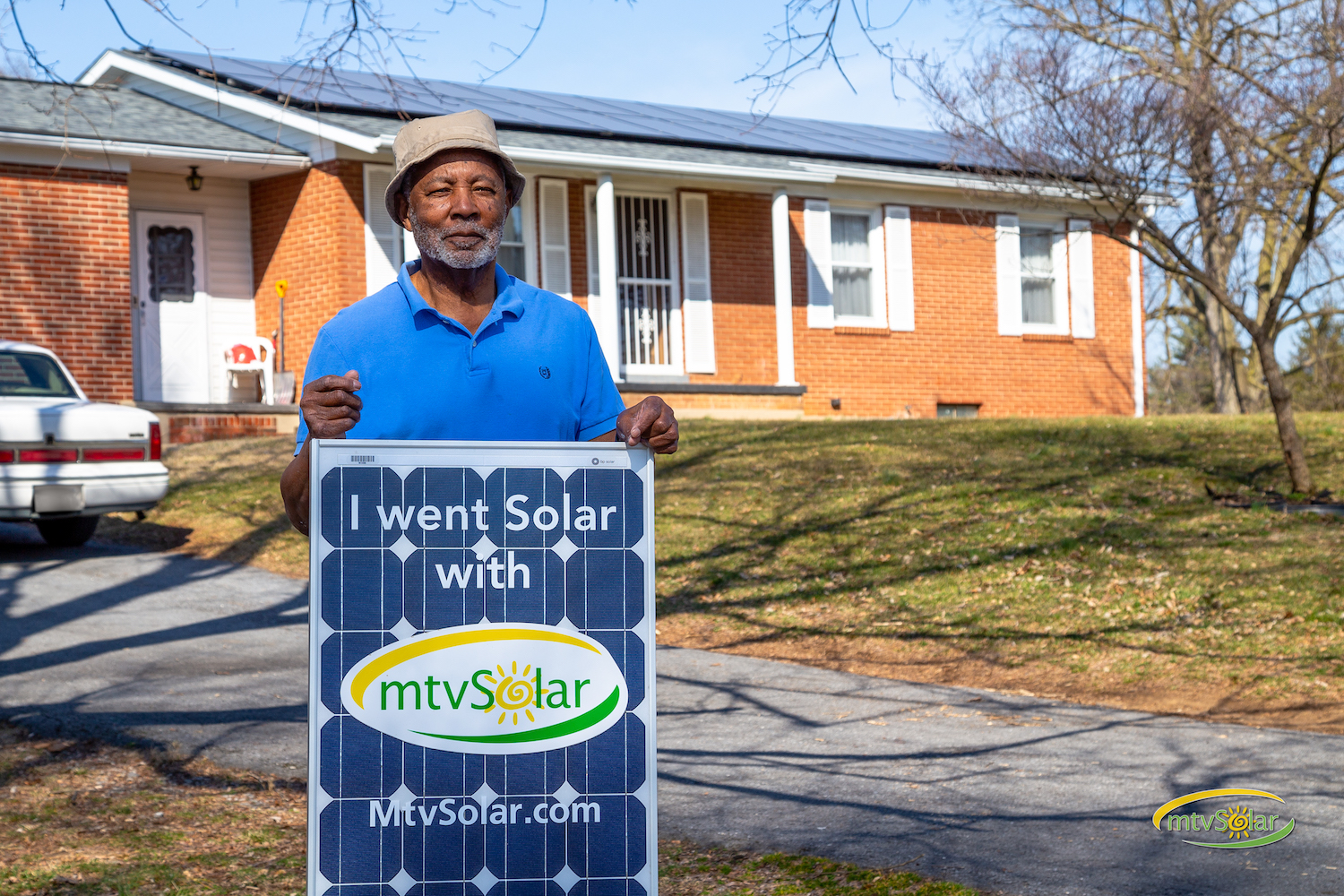 "My experience working with Mountain View Solar was great. They got the permits, the installation was clean, and they finished up the job when they hooked it up in the basement. I didn't have to worry about one thing. It's too bad I didn't do this twenty years ago."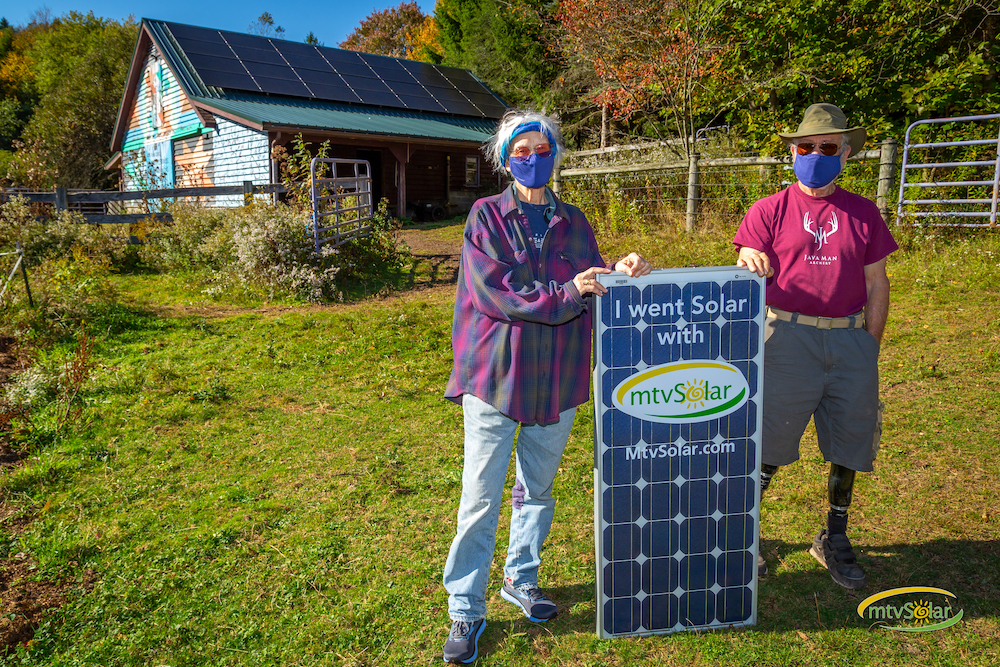 "In a time when we both read and hear about the difficulties of businesses to find and keep good employees and based on our own experiences of hiring people to do work, we would like to compliment all of the people we have met so far who have come out to work from Mountain View Solar. They have not only been hardworking and competent at their respective jobs, they have been most respectful to us and to our environment. We have been very impressed and appreciate fully this aspect of your company as well as many other qualities."
Annie Bristow & Kenny Braitman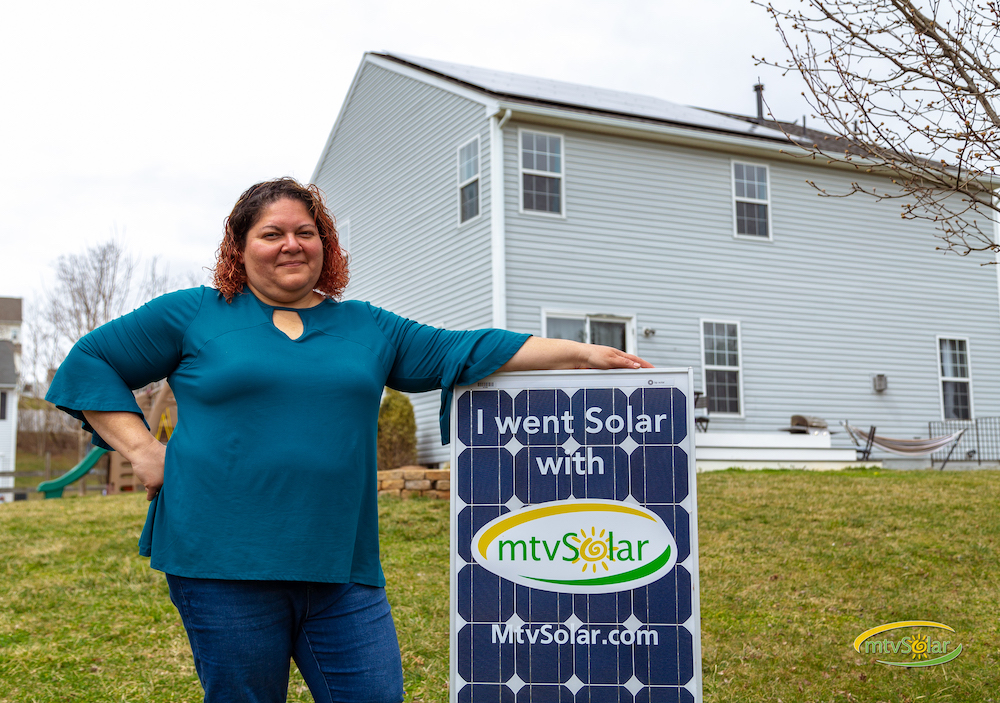 "We decided to go solar with Mountain View Solar because the power bills have been going up and up. The guys were very nice and they did a very good job. We are happy with the savings that we got this past February, I got only a $30 electric bill and it was a bunch of cloudy days. It is like a decoration on our roof that we love."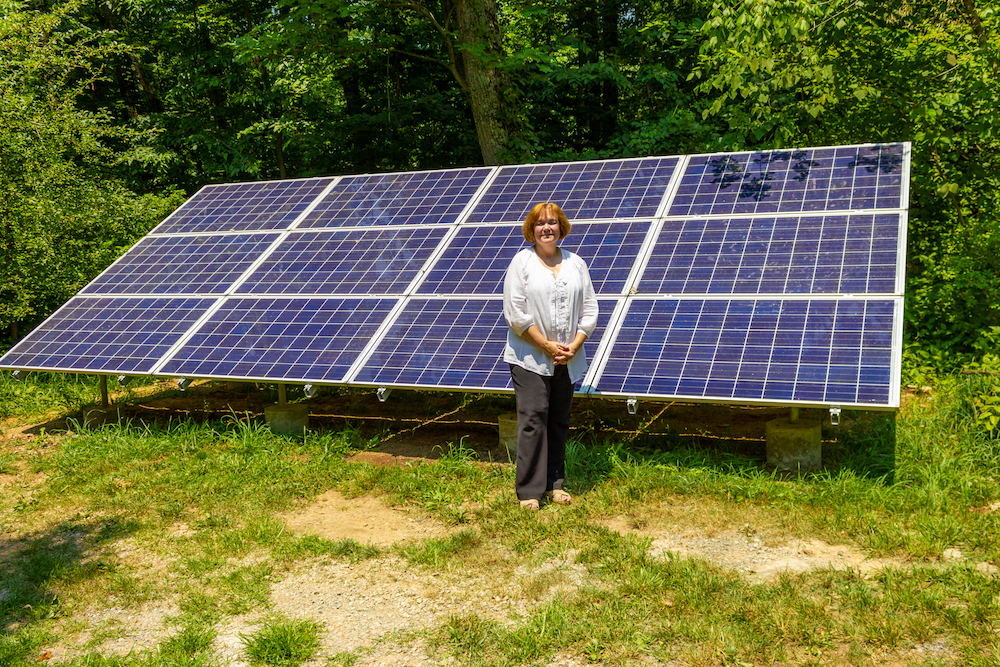 "I was very thorough in my research when thinking about solar for my home. I looked into the tax credits to be sure they were real, which was a major factor in my decision. Researching competitors on the internet, I found mtvSolar's pricing to be very reasonable, and past customers I spoke with were very happy. From Jen in the office answering all of my questions, and I sent a lot of questions, to the crew who installed my system, it was a wonderful process. The mtvSolar sales consultant had a very responsive, no pressure approach. She set me up for the right expectations of how long the process would take. I think the company is great to work with and am impressed by the awards won by mtvSolar. I'm sure I will be adding more solar in the future."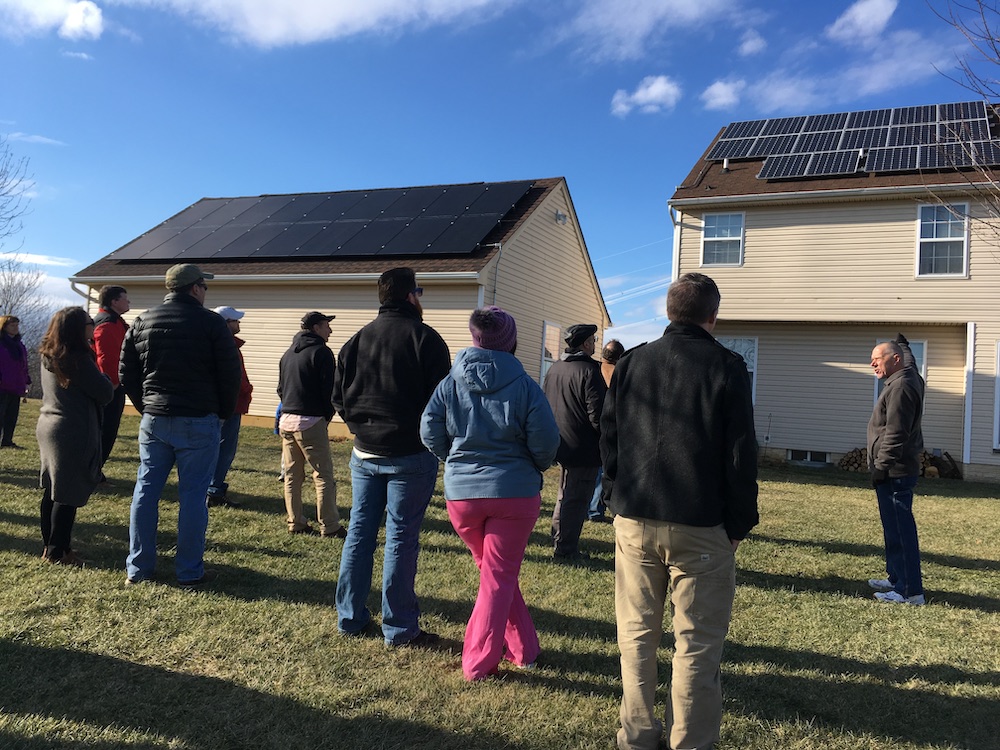 "Just needed to share with someone: In 5 of the past 10 days, my system produced over 90KW/day, and on one of those, I produced over 100KW for the first time ever. And it's still WINTER! Between that and the uptick in SREC prices of late I'm just a little bit giddy...grin. Anyway, just wanted to share."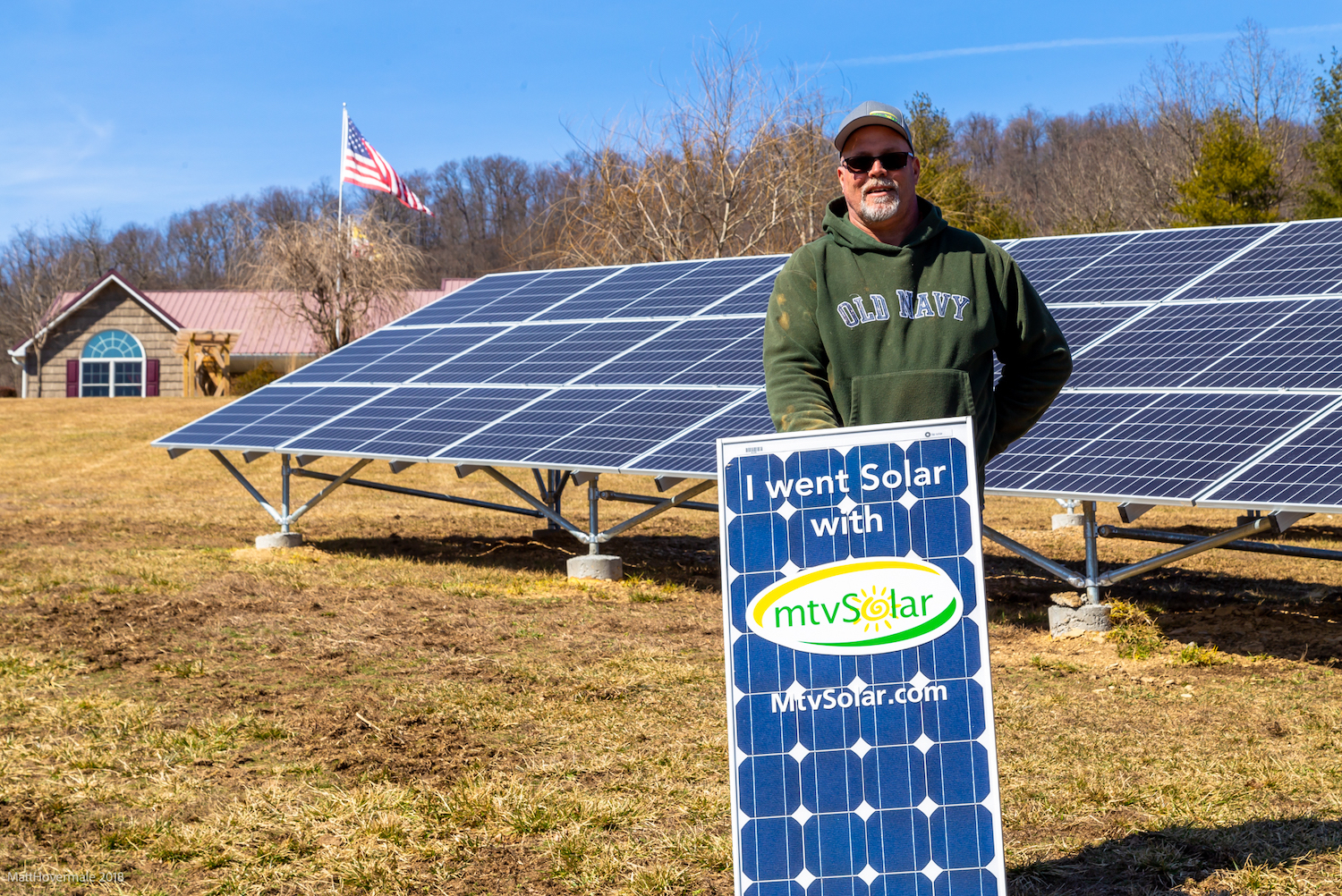 "The installers did a fantastic job of putting everything in the house very neat. All the boxes and controllers were done perfectly. Now there's nothing more to do and it's all taken care of. I would recommend Mountain View Solar for any of your solar needs. I couldn't be any more pleased."