Mountain View Solar knows that every dollar matters to non-profit organizations. A dollar saved on monthly energy bills is a dollar that can be directed towards the non-profit's mission.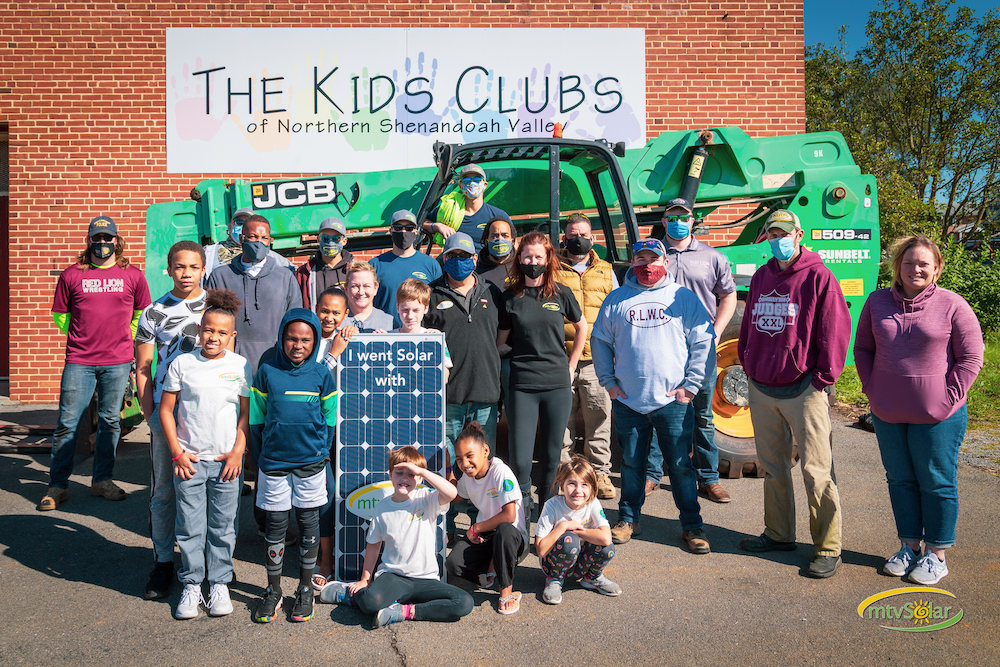 To support non-profit organizations in our communities who want to demonstrate clean energy and reduce their operating costs, our Community Give Back Program offers a solar array installed at no cost to the non-profit.
Our Community Give Back Program uses an Install One & Give One model where every time a homeowner or business goes solar with us, they can assign one or more panels (depending on the system size) at no cost to them to the participating non-profit of their choice.
If the non-profit has bigger solar dreams, we include the installation of an over-sized inverter and additional racking to allow for easy system growth beyond the initial installation for even more clean energy and savings.
Any non-profit organization, typically including HOA community centers and places of worship (churches, synagogues, and mosques), are eligible to participate. Our only three rules are the non-profit must have roof space to fit the system, must have a champion who we can work with to ensure success, and, with exceptions, must be within about 1 hour of our Berkeley Springs office (we want these projects to be a part of our local community).
We are currently partnering with the below non-profit organizations: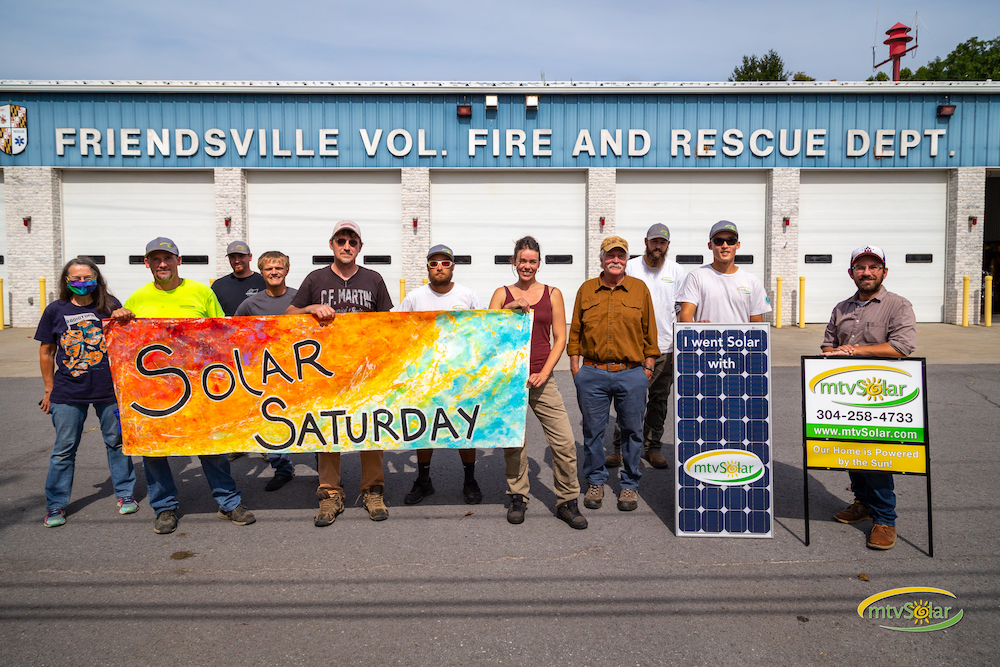 Friendsville, MD – Friendsville Renewable Energy Effort (FREE)
FREE is a partnership between local volunteers and the town to promote and expand solar in the Friendsville area. FREE is currently engaged with the Friendsville Fire Station which already has a system installed (and is adding panels) and is working with additional local non-profits to further deploy community-supported solar.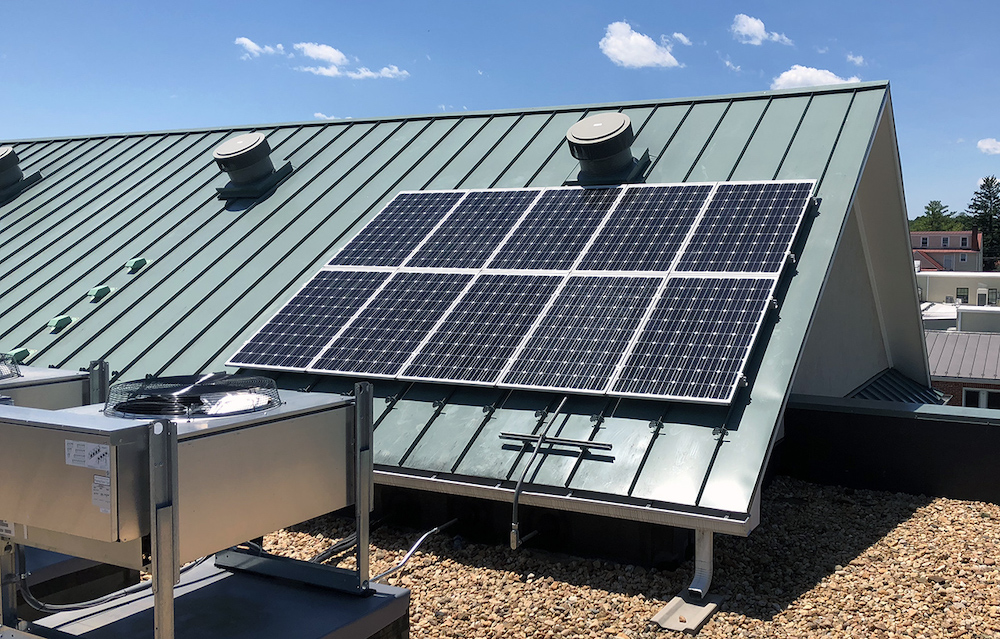 Winchester, VA – The Laurel Center
Working together in our community to stop the cycle of domestic and sexual violence, providing services to survivors in the City of Winchester, Frederick County and Clarke County and to survivors in Warren County, we are committed to "being there" when people need us most.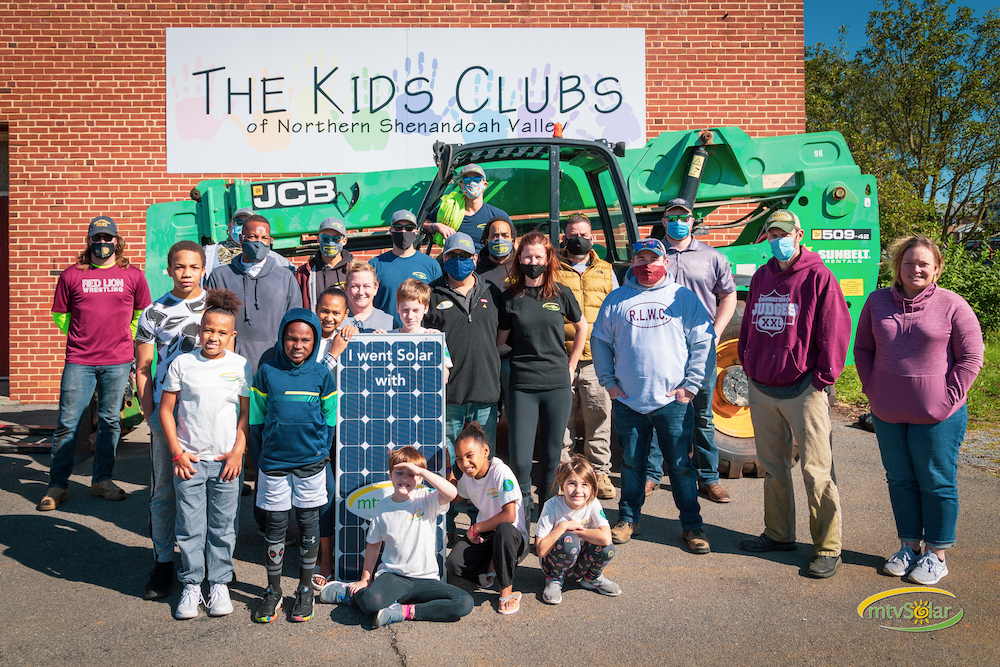 Winchester, VA – The Kids Clubs of the Northern Shenandoah Valley
The Kids Clubs is running this Community Give Back Program to model sustainability in the community and to direct as much of its resources towards serving low-income families (rather than utility bills) as possible. Every dollar that is saved by generating their own clean & local electricity goes directly into kids programming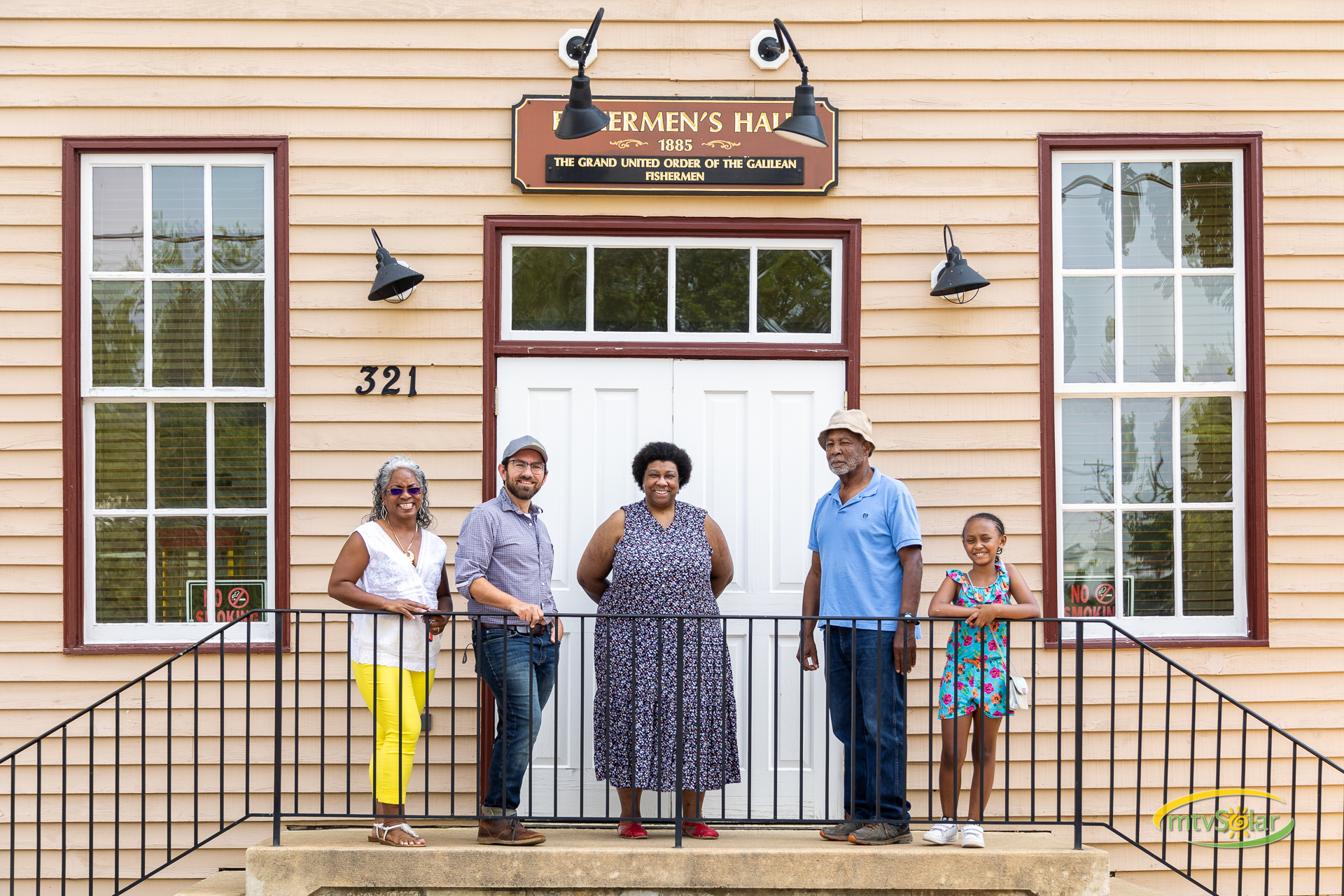 Charles Town, WV – Fishermen's Hall
Mountain View Solar is excited to partner with the Board of Fishermen's Hall in Charles Town, West Virginia to launch our newest Community Give Back Program. This Fishermen's Hall Program is our first Program in Jefferson County and our only active Program in WV's three far Eastern Panhandle Counties. Fishermen's Hall was founded by formerly enslaved residents of Jefferson County during Reconstruction as a way to encourage black wealth and continues to be a black-run community space in Charles Town. Read more about this project here.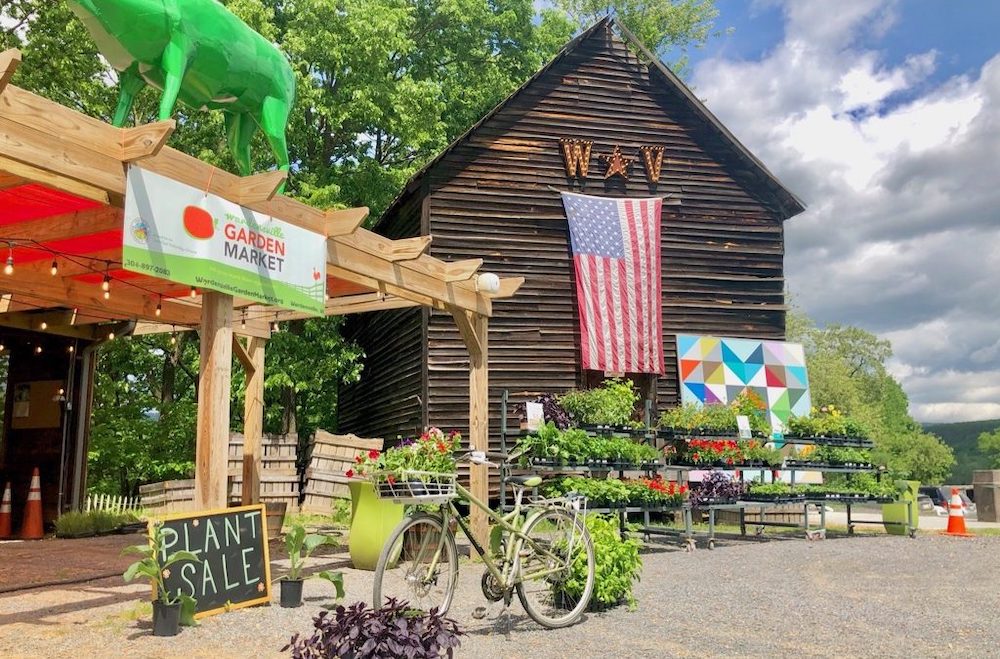 Wardensville, WV – The Wardensville Garden Market
We grow more than vegetables! The Wardensville Garden Market + Bakery is a nonprofit farm that employs local youth, encouraging their entrepreneurial spirit through small-scale sustainable farming in an education-rich environment. Our goal is to enhance the knowledge of local youth by teaching them how to run and sustain a successful small business, and by offering opportunities to pursue new career paths, through classes and scholarships. We reinvest 100% of every purchase made at the market and bakery back into the program to hire and inspire even more young people.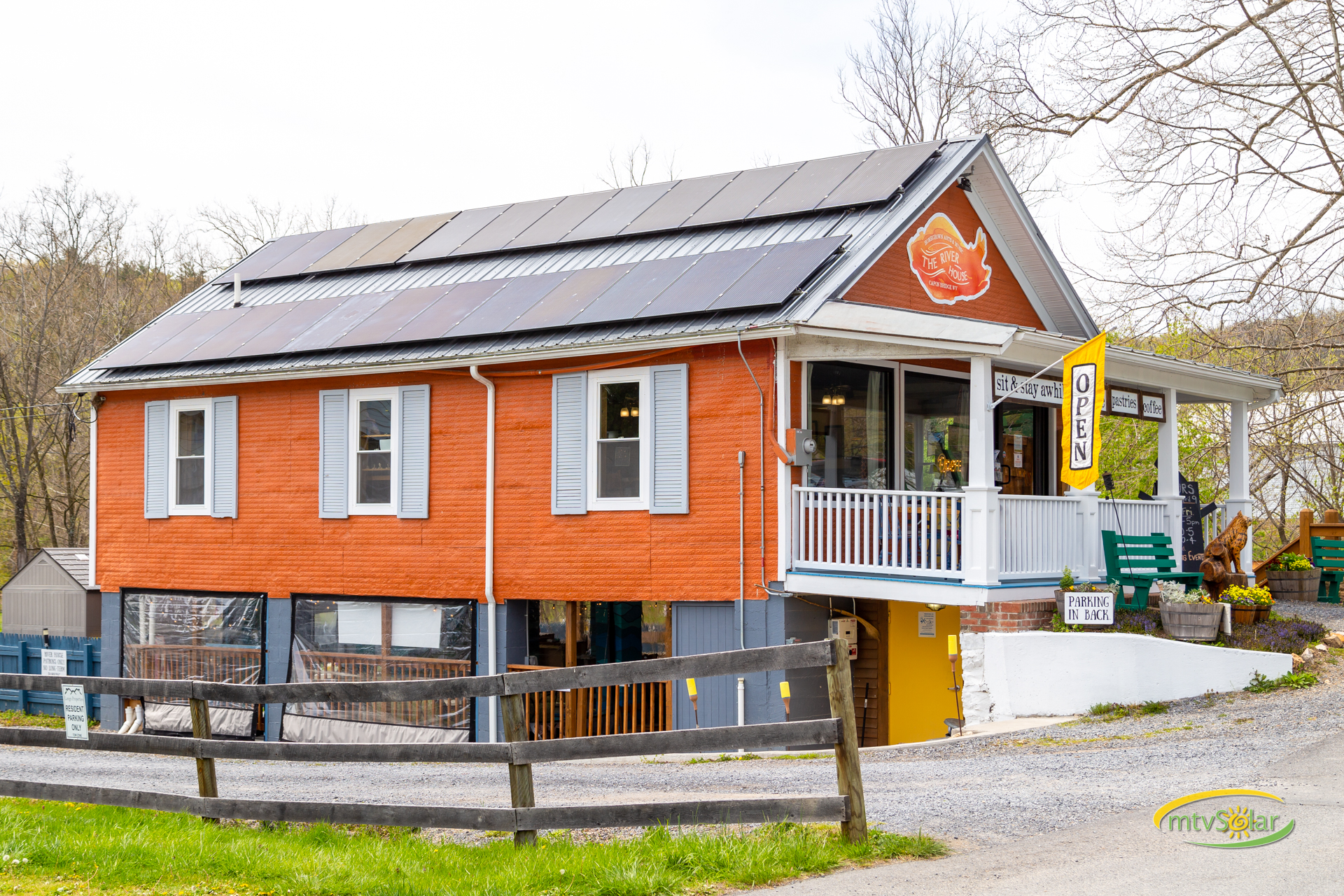 Capon Bridge, WV – The River House
The River House was our flagship Community Give Back Partner with their initial installation completed in 2018 and their initial Ribbon Cutting held in October of that year. Their leadership in developing community-supported solar has yielded this completed 24-panel project installed at no cost to The River House.
Our History of Community Involvement
Mountain View Solar has a long history of community support by providing solar arrays to West Virginia Habitat for Humanity homes.  Between 2012 – 2013, our team fully donated the installation of seven solar PV systems to Habitat for Humanity homes in West Virginia, split between the Martinsburg and Huntington areas.  Mountain View Solar either deeply discounted the systems for the Huntington installations or fully donated each system for the Martinsburg installations.  These homes were built with a focus on energy efficiency with the solar PV system designed to produce nearly one-quarter of the home's expected electricity usage.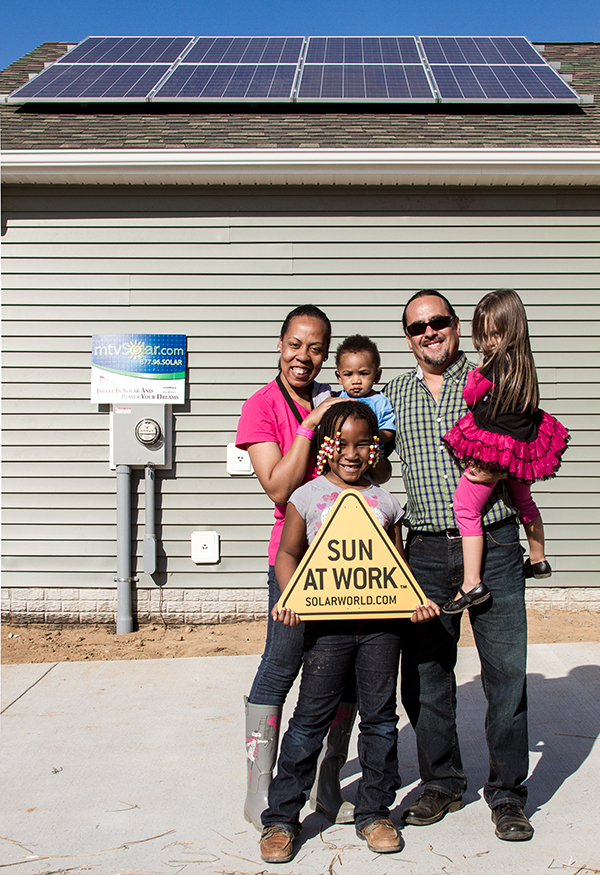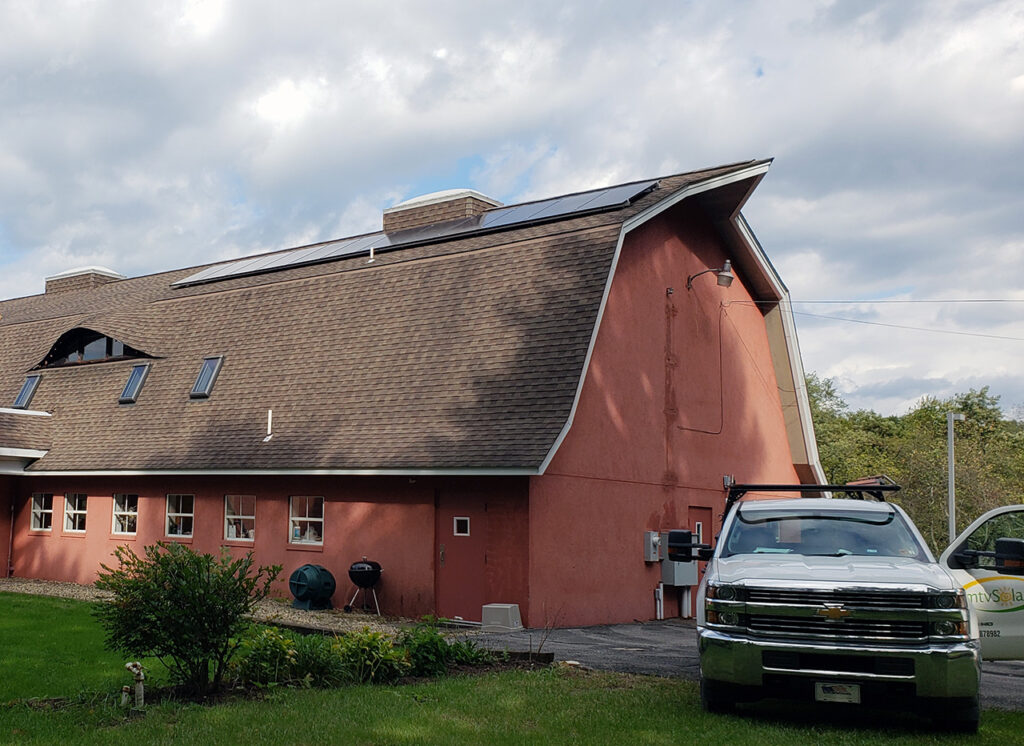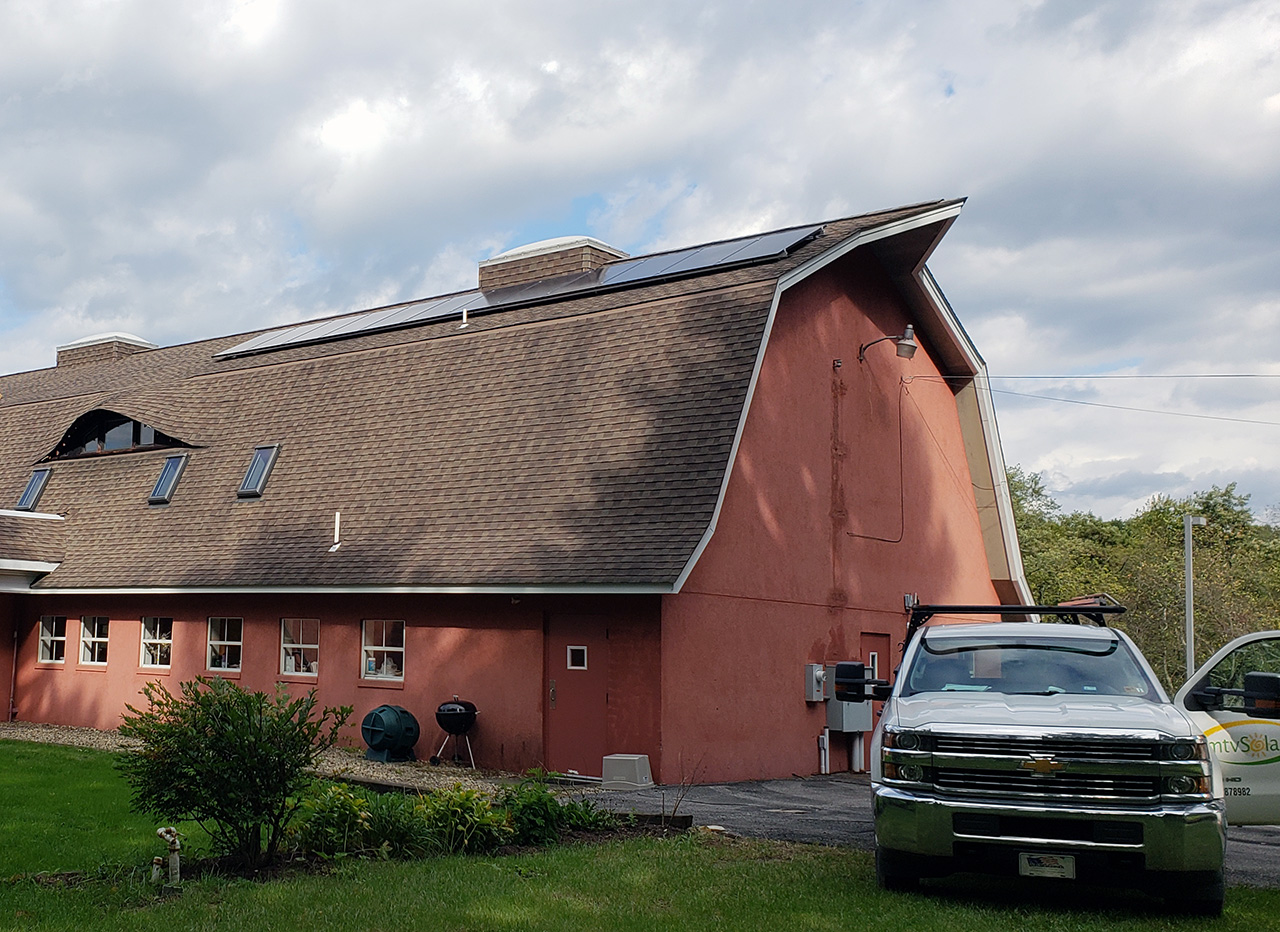 Mountain View Solar partnered with the Unitarian Universalist Church of the North Hills in Pittsburgh, PA to operate a successful Community Give Back Program.  Our team worked with church leaders to market our "install one, give one" program where every time a Church member or supporter installed solar with us, Mountain View Solar donated a panel to the Church's Program.  In 2018, the Church's Program achieved the number of installations needed to trigger our team providing the full installation of a 10-panel solar array.  Our team and church leaders held a public ribbon-cutting event in April 2019 and the Church's community-supported solar array is now generating clean electricity and is now reducing the Church's electric bills.