Mountain View Solar is excited to partner with the Board of Fishermen's Hall in Charles Town, West Virginia to launch our newest Community Give Back Program. This Fishermen's Hall Program is our first Program in Jefferson County and our only active Program in WV's three far Eastern Panhandle Counties. This Program will utilize the innovative install one, give one structure where every time a homeowner or business owner installs solar with us, we will assign a donated solar panel (at no cost either the non-profit or the homeowner / business owner) to the non-profit of their choice. This community-supported model is quickly becoming a leading way that small non-profits in our communities are going solar and we are excited to launch this newest Program with Fishermen's Hall.

"We are so excited to be given the opportunity to add needed green technology to our historic building and low income neighborhood." said Daphne Wahl, President of the Fishermen's Hall Board of Directors.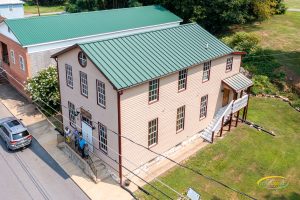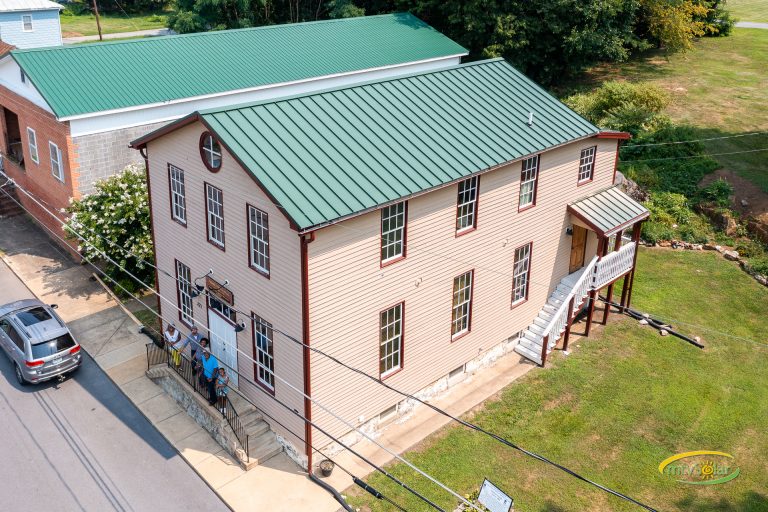 Fishermen's Hall was founded by formerly enslaved residents of Jefferson County during Reconstruction as a way to encourage black wealth and continues to be a black-run community space in Charles Town. This building was built in 1885 by the Galilean Order of the Fishermen serving organizations such as The Star Lodge Masons, John Brown Elks, Knights of Pythias, American Legion Post #63, and local church services. Recently, the building was restored by the African American Community Association of Jefferson County to serve as an event space, meeting space, and community center for Jefferson County residents.

With the success of this Program, the Board of Fishermen's Hall will be able to model sustainability to showcase the impact solar can make so the organization can generate its own electricity and will be able to reduce its electric bills to dedicate more resources into serving the local community. To participate in this Program and grow the Fishermen's Hall solar array, simply complete our solar interest form and we will be in touch with you to provide a no-cost proposal for solar on your home or business.

" Mountain View Solar is delighted to partner with such a historically important landmark and support Fishermen Hall's enduring opportunities to support the local community " said Mike McKechnie, President and Founder of Mountain View Solar.
For more information on Fishermen's Hall, please follow the below links:
The Clio
WV Press
Jefferson County Black History Preservation Society site and article including background on FIshermen Hall