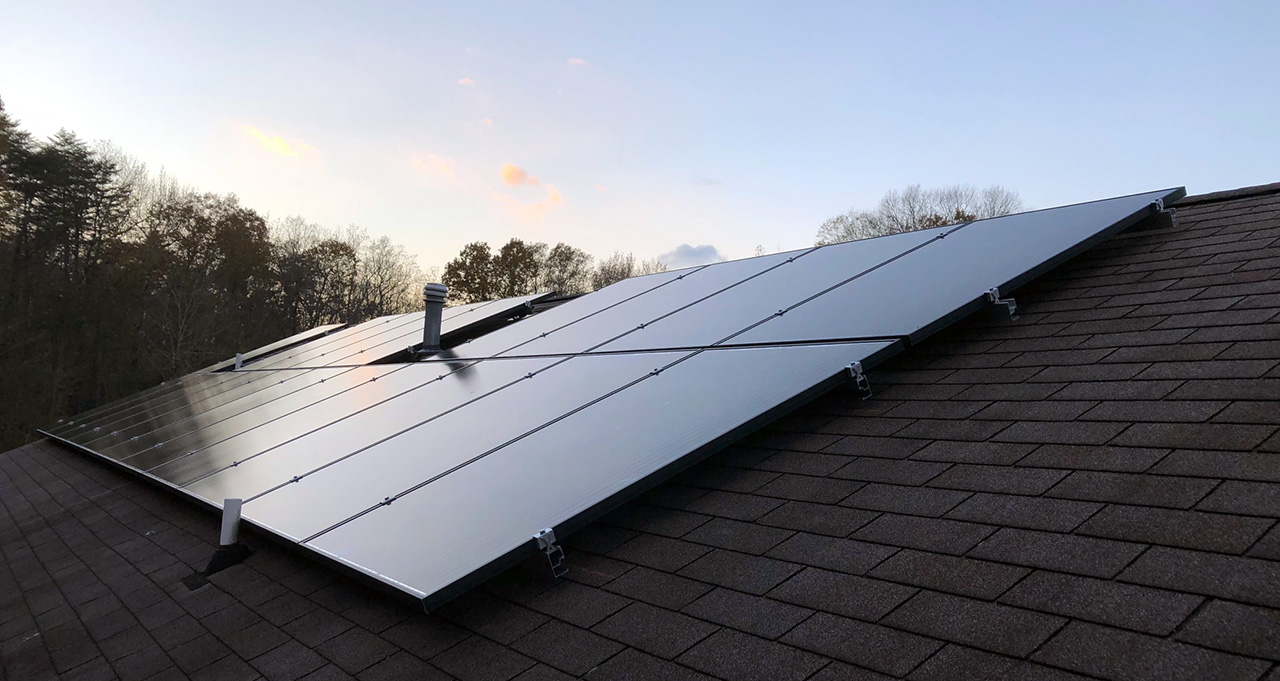 We are immensely grateful for those who bravely respond to our emergencies. When a fire breaks out in your home or business, time is of the essence and the safety of everyone on the scene is imperative. Solar photo-voltaic panels, while great for the environment, can place firefighters in great danger, depending on how the system is designed. However, thanks to the latest developments in solar technology, systems like that of SolarEdge are the safest solar energy systems ever deployed. The automatic rapid shutdown feature helps to ease the minds of and protect first responders while speed is of the essence. Mountain View Solar understands the importance of mandatory rapid shutdown solar energy systems for protecting firefighters. This is why we deploy only the safest technology with properly trained in-house employees doing the installation.
Out with the old, In with the new
Historically, solar electric systems were of a lower voltage variety, but still dangerous. These 150vdc nominal systems could still severely injure or kill a first responder. There were no safety systems to allow shutting off the energy supply quickly and safely. Many of these older systems are still in operation today.
As solar systems got larger, the voltages went ever higher. The standard on residential systems now is 600v, with 1000v or even 1500v being found on commercial installations. Thankfully, as these higher voltages started being deployed, the National Electric Code, or NEC, was updated to include language for a rapid disconnect function. The NEC 2014 functionality permits the energy coming from the array to be completely shut off from the ground, however it does not require the array itself to be de-energized internally. NEC 2017 includes language requiring module level rapid shutdown, meaning that the entire array is also rendered electrically inert.
A technology that has always been rapid shutdown compliant are micro-inverters and optimizers. These systems have what are called module-level power electronics, or MLPE, that enable control of the energy coming out of each individual panel (or pair of panels). Not only does this allow higher levels of energy harvest and shade mitigation, the MLPE also permits NEC 2017 level rapid shutdown compliance.
There are thousands of older systems still in operation. Currently, there is no way for a firefighter to know what kind of system they are facing until they arrive and look for a rapid shutdown. Systems equipped with rapid shutdown are clearly labeled so that the first responder can expect a certain result when they flip the switch. Modern systems with MLPE will de-energize every panel even if the utility meter is simply pulled. Fire departments are starting to implement training programs so that firefighters can know what to expect, but this has been slow to be implemented across the nation, mainly because of a lack of awareness.
It is possible to retrofit older systems with MLPE to enable them to be NEC 2017 compliant. Older systems can be made NEC 2014 compliant with the addition of a rapid shutdown controller and remote switch.
Firefighters and Solar on the Roof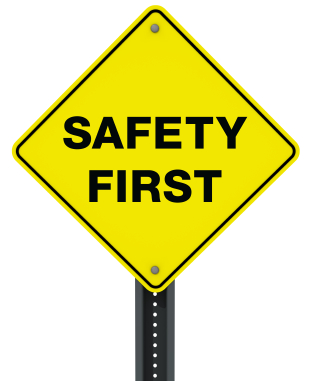 It's fairly rare that modern properly installed solar energy systems actually cause fires. There are numerous internal safety systems that cause the entire array to shut down should a fault be detected long before ignition. Generally speaking, another source starts the fire and then the solar energy system catches fire as the building burns.
One action firefighters may take in fighting a structure fire is ventilating the building. To do so, they cut holes in the roof. When they first arrive at the scene, it is often difficult for them to assess the roof from the ground. Once they step onto the roof of a burning structure, they face great danger of the roof collapsing and, should solar be present and/or on fire, danger of interaction with the still electrically charged panels.
The very benefit of solar photo-voltaic panels, that of generating electricity, is what makes them dangerous for firefighters. Locating and shutting down the solar disconnect may or may not stop the solar energy panels from sending power down from the roof, depending on IF the system is equipped with rapid shutdown or not.
As solar technology continues to increase in popularity throughout the United States, efforts to train and educate both home/building owners and firefighters are underway. Both the National Association of State Fire Marshals and the Solar Energy Industries Association continue to publish articles and conduct research about the topic.
The threat to firefighter safety is especially concerning with older solar energy panel systems. Existing systems using older string inverter technology can generate dangerous voltage simply from the white light used to illuminate the fire scene at night!
There is currently no collective data on just how many firefighters have experienced injuries from solar panels while fighting a fire. However, more specialized training is helping new recruits and career firefighters learn what to expect and how to respond to such fires. In some states, fire departments are using structures with solar PV modules for hands-on training.
The Benefits of Rapid Shutdown with SolarEdge
At Mountain View Solar, we recommend SolarEdge based systems for several reasons, one of which is safety. The SolarEdge automatic rapid shutdown feature brings every panel of the entire system to safe voltage levels in less than 30 seconds per NEC 2017 requirements.
The protection provided by SolarEdge systems also applies to installers or those performing maintenance on a roof. When operating in SafeDC mode, each optimizer only puts out one volt of electricity, a low enough voltage to prevent injury. Best of all, these safety features are built-in to the system. There are no mechanical parts to implement, unlike older systems that require a remote controlled switch box.
A fire is a time of great chaos and stress for everyone involved. If you are at home or your business when the fire breaks out, you want to make sure everyone quickly exits the building. Having an automatic rapid shutdown compliant system in place will provide you great peace-of-mind.
Your solar panel system may not be top-of-mind when a fire breaks out. It is a concern, however, to the first responders arriving upon the scene. Knowing that the system is easily shut-down with the flip of a switch or contains the automatic shut-down feature enables firefighters to concentrate on other dangers associated with the fire.
About Mountain View Solar
For more than six years, Mountain View Solar has proudly installed premium SolarEdge systems. We place great value on not only the safety features but also the shade mitigation, power optimizers, and monitoring capabilities. SolarEdge also stands behind their products with standard and extended warranty options.
Professional installation of a SolarEdge system is best left to the experts here at Mountain View Solar. Properly installing your system requires knowledge of fire, electrical, and building codes at all levels'national, state, and local.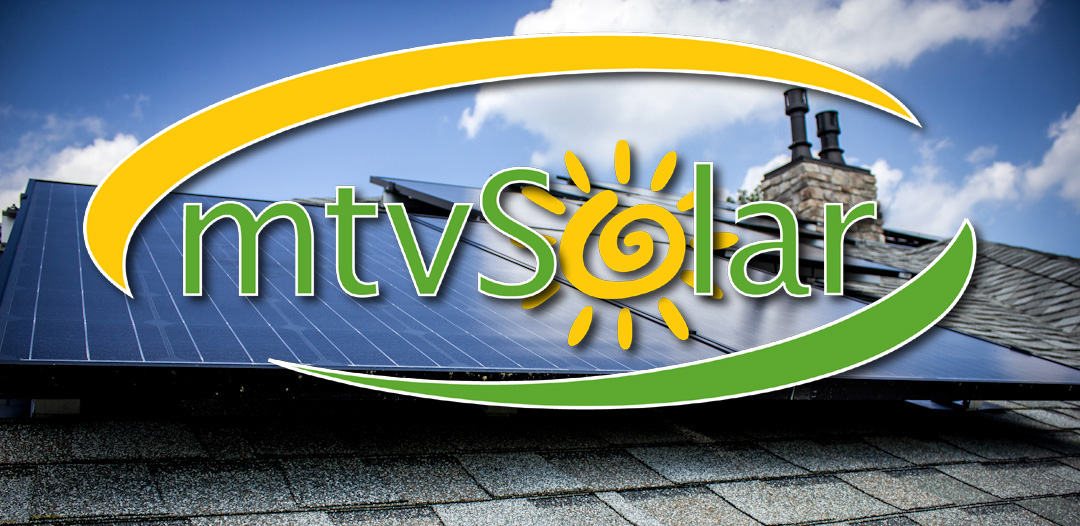 We serve families and businesses throughout the Mid-Atlantic Region, including West Virginia, Virginia, Maryland, and Pennsylvania. Our installers are high-trained and nationally certified for what they do, resulting in quality results for your home or business.
To learn more about Mountain View Solar and receive a free, zero-obligation estimate, contact us today. Whether you are new to solar energy or want to upgrade your existing system, we're here to help. We keep informed of the latest trends, regulations, and technologies, all in an effort to better serve our customers.
Our employees have family members who are firefighters, so we understand the need for safety and training. Some are paid and some are volunteers but all are incredibly important in our time of need. The solar energy industry and fire departments throughout the nation are to be commended for their dedication to safer technologies and training methods.
Mountain View Solar has been leading the way forward with solar energy and power storage since 2009. We offer zero-down financing for new solar installations. Let's work together to create a greener world for future generations while protecting those who serve as first responders.
We promise you'll only experience friendly, professional interaction with our staff and zero pressure.