Choosing your solar contractor is as important as that of any other major home improvement. Solar energy systems require specialist knowledge, especially if batteries and generators are involved. Mountain View Solar has been operating purely as a solar installation company since 2009 (previously, we built green homes as Mountain View Builders). During your sales visit, there are questions that you can ask to help ensure that the company you're dealing with is reliable and can be trusted to do the job properly.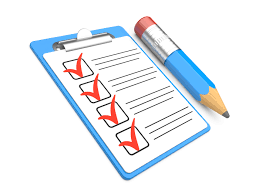 Solar is an electrical job. The system must be installed according to the current National Electric Code (NEC), and by experienced workers to be safe. The North American Board of Certified Energy Practitioners (NABCEP) was established specifically to ensure that installers have the knowledge to do the work properly. There are various NABCEP certifications, but the one you'll want to see associated with the installation team is "NABCEP Certified PV Installation Professional".
We know there may be other contractors fighting for your business. To help you make a sound decision, here is a list of questions to ask a potential contractor for your project:
Who will install my system?
Are those involved with my project employees of the company? If not, are all subcontracted laborers fully licensed and insured?
Do members of your installation team hold a NABCEP Installer certification?
Do you have a local business location?
How long have you been in business?
Do you hold all applicable local and state licenses?
Can you provide a certificate of insurance showing me as additionally insured for the period of time you will be working at my property? Contractors should hold valid general liability, automobile, and workers compensation coverage.
Do you handle all the permitting, inspections and interconnection paperwork and fees?
What happens if something goes wrong with my system?
Do you handle warranty claims with the manufacturer?
Do you have a dedicated service team?
What does your installation portfolio look like?
Can I inspect some real examples of your work?
Can I talk to previous customers?
Do I get to keep the tax credit and SREC income from my project?
How do you support the local community where you operate?