Introducing mtvSolar's Super Critical Loads battery backup systems, an affordable alternative to a full size battery system.
These entry level battery backup systems have enough power to keep your refrigerator, well pump and some lights operational.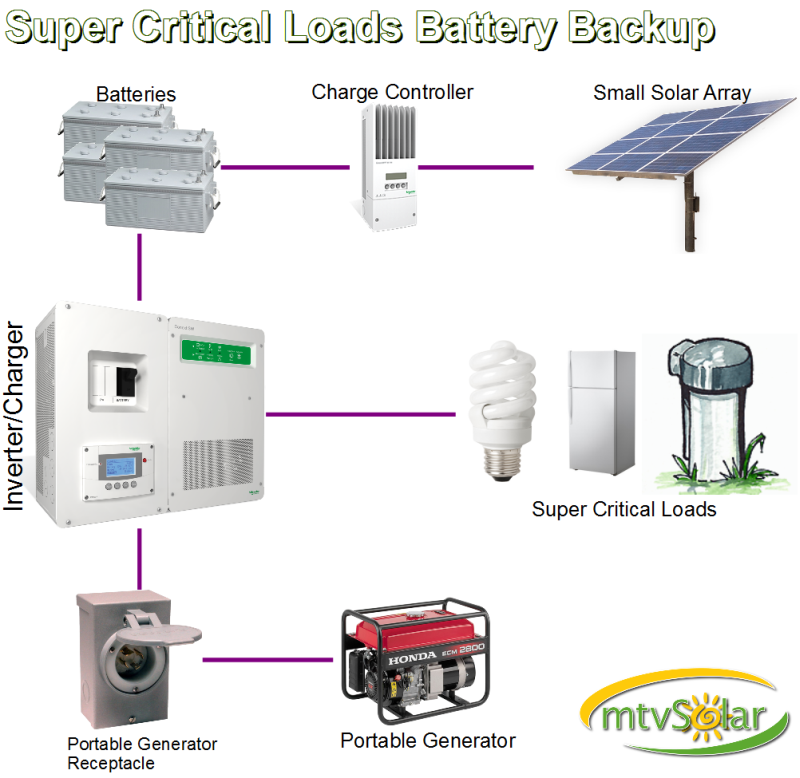 During normal operation the utility or optional solar will keep the batteries topped up and ready. If you're off-grid, a solar array will serve this purpose.
We can include a portable generator plug to charge batteries in the event of an extended outage. With a battery backup, the generator doesn't need to run non-stop. Instead, you run it only when your batteries need a charge. Peace at last!