Renewable energy generation, efficiency upgrades & equipment for farms & businesses can now qualify for 40% grants
In 2023, solar energy projects that power businesses and farms can be eligible to get back 40% of the cost of equipment and installation under new grant guidelines of the U.S. Department of Agriculture (USDA) Rural Energy for America Program (REAP) program. Grant levels shot up this year from 25% to 40% of project costs, giving small farm and business owners a big boost in adding solar power to their operations.
mtvSolar is excited to see this jump in grant support for solar projects, which will put solar within reach for many more rural entrepreneurs. We know it makes a difference because we've already helped many customers qualify for REAP grants to make the step into solar energy.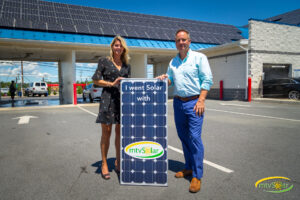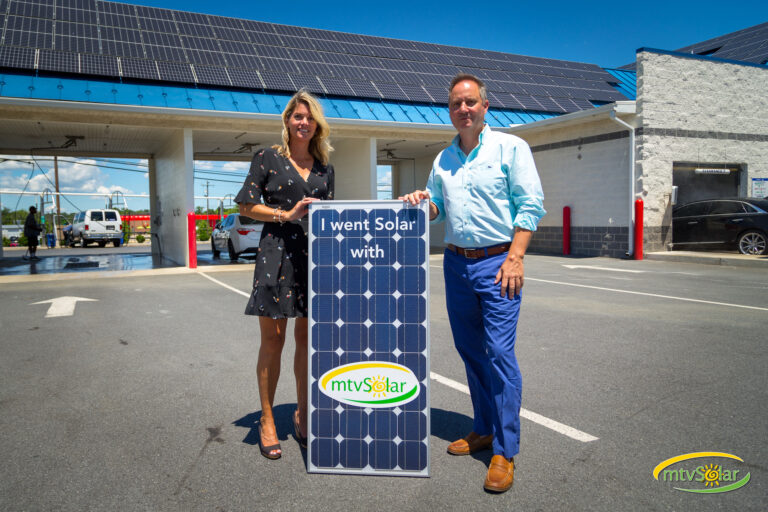 Mike Studholme, our Senior Solar PV and Battery Consultant, has worked with a wide variety of customers who harnessed the REAP grants to add sustainable power to their small business or farm.
Successful applications have added solar panels to river outfitters, small farm operations, a car wash, chiropractic clinic and a substance use recovery center.
Mike said most small businesses in West Virginia, and many across mtvSolar's service area, qualify as "rural" on the USDA map.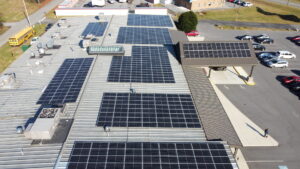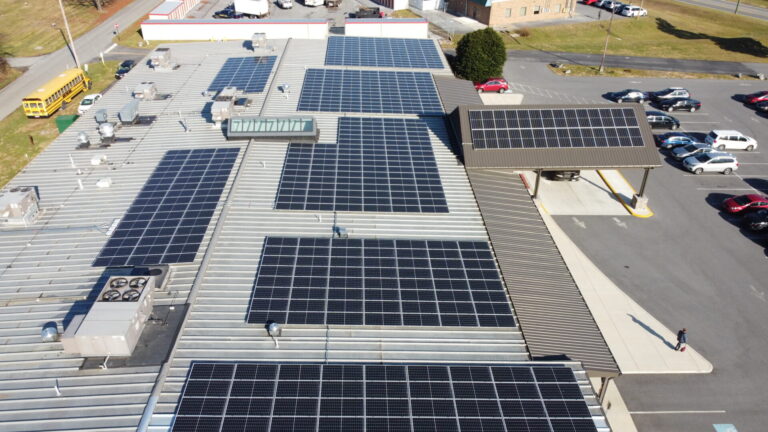 The great news is that REAP grants can be used along with tax credits and depreciation schedules to finance a solar project. Those combined resources can cover the majority cost of a solar power installation, creating a substantial return on investment over the life of the system.
If you've been considering adding solar panels, battery systems or looking for ways to ramp up your energy efficiency, now is the time. We know the process, and are here to help you reduce the cost of your project and meet your energy goals. Here are some things to know:
What energy projects can qualify? Grants can be used for small and large solar generation, geothermal systems, and other renewable energy forms.
Who can get the grants? Small business owners who get 50% of the gross income from farm or business activities in eligible rural areas.
When do we apply? The first round of grant applications for REAP are due March 31 for this fiscal year. Because the process takes several steps, get in touch with us now to talk about your solar project. mtvSolar knows the REAP process, and can walk customers through the application process. Smaller projects may be eligible for remaining grants, under an October grant deadline.
How much will the grants fund? Renewable Energy System grants range from a minimum of $2,500 to a max of $1 million. Energy Efficiency Grants range from $1,500 to $500,000.
Farm and business owners can also apply for guaranteed loans for up to 75% of project costs under the federal energy program.
Rural Energy for America Program has been key to making renewable energy projects possible for entrepreneurs and farmers. We've seen it for our customers and watched the impact on their electric bills and in their communities. REAP is there to support rural economic growth, energy independence and a cleaner future.