Jan Weinberg had been thinking about adding solar energy to her home for years, but decided to take the leap when new federal incentives were announced this year. When she started researching solar companies, it made sense to go with mtvSolar because she lives in Berkeley Springs, WV.
"I live in this community and I shop in this community," Jan said. "I like a company that hires good local people."
Jan also liked finding out that mtvSolar is purposefully inclusive in hiring.
Weinberg said everyone who came to install her 17.8 kW array was friendly, professional and conscientious.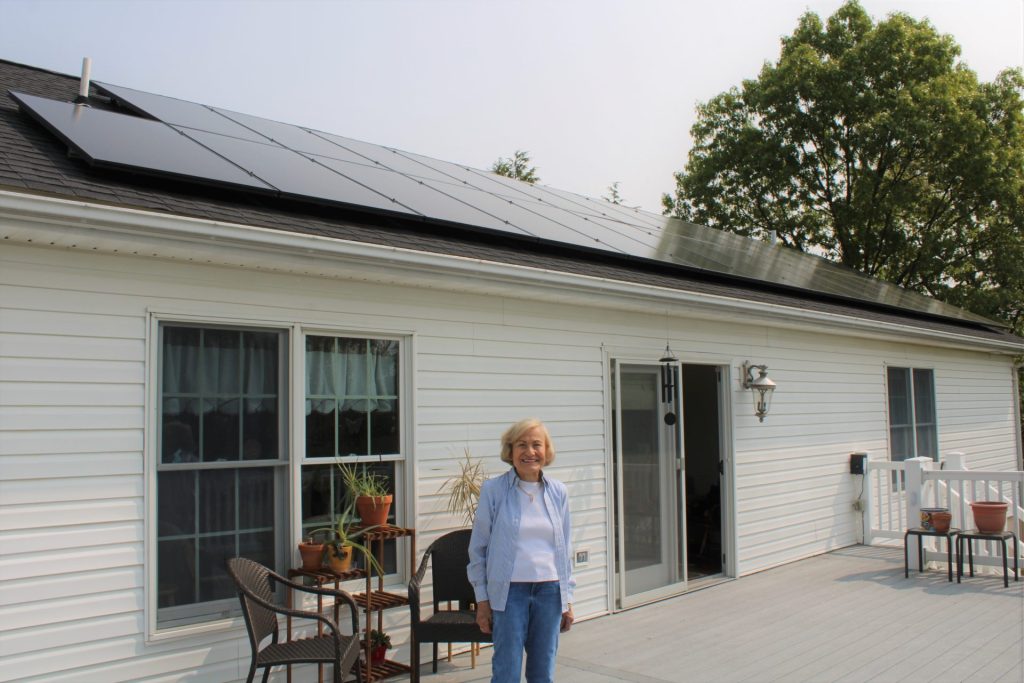 "They were right on the ball and right on time," she said.
"MTV Solar was incredible to work with. They explained things in a way I could understand, and they continually kept me informed as to their progress – they were always on schedule," Jan said. "They were great communicators and very efficient."
Henry Gill-Newton flipped the switch on for her array in February, and she saw her electricity bill drop immediately from $325 to $25. The system's 45 Tesla modules grab full sun on her home and one side of her garage – more panels that she had initially planned. Her daughter encouraged Jan to use as much roof space as possible to take advantage of the power generation.
Jan said the lower electric bills are fantastic, but she was equally motivated to invest in solar because of her commitment to the environment.
"I think it's our duty and our responsibility to do anything to help the environment, even in a small way," Jan said.
She sees her investment in solar as a long-term gain, and one she hopes her children will benefit from.
"I'm old. I don't do all the new technology or software. So why would I choose solar? I believe it's a great investment – especially in the future by cutting the carbon footprint," Jan said. "I highly recommend mtvSolar to any of my friends and family members."