Mike Studholme's rising career in the solar industry began, in his words, with one Thanksgiving conversation with his uncle. Mike was going to community college in Northern Virginia for a degree in business administration and his uncle, John Christensen, was working for Mountain View Solar. The company was putting up a windmill at the time, and the two talked over the project.
"Uncle JB" mentioned that Hagerstown Community College (Md.) had a renewable energy program, and Mike's interest was hooked. John offered for his nephew to live with him, just a short distance from the college, while he completed the program. Mike said he hesitated because he wouldn't be earning enough to pay his uncle rent. JB proposed a deal — Mike would cover his uncle's electric bill in lieu of rent. They agreed, and Mike soon learned his first lesson in residential solar.
"He had 40 solar panels on his house. The electric bill was like $5 per month," Mike recalled, laughing.
While he finished his degree, Mike interned with mtvSolar once a week, and then moved into a full-time internship in 2013, helping the company do whatever needed to be done. His first solar installation was a ground mount. Back at the Berkeley Springs office, he took care of the company's recycling and entered data in the sales program. That's where he learned about the tax credits that helped customers afford to solar to their homes and businesses.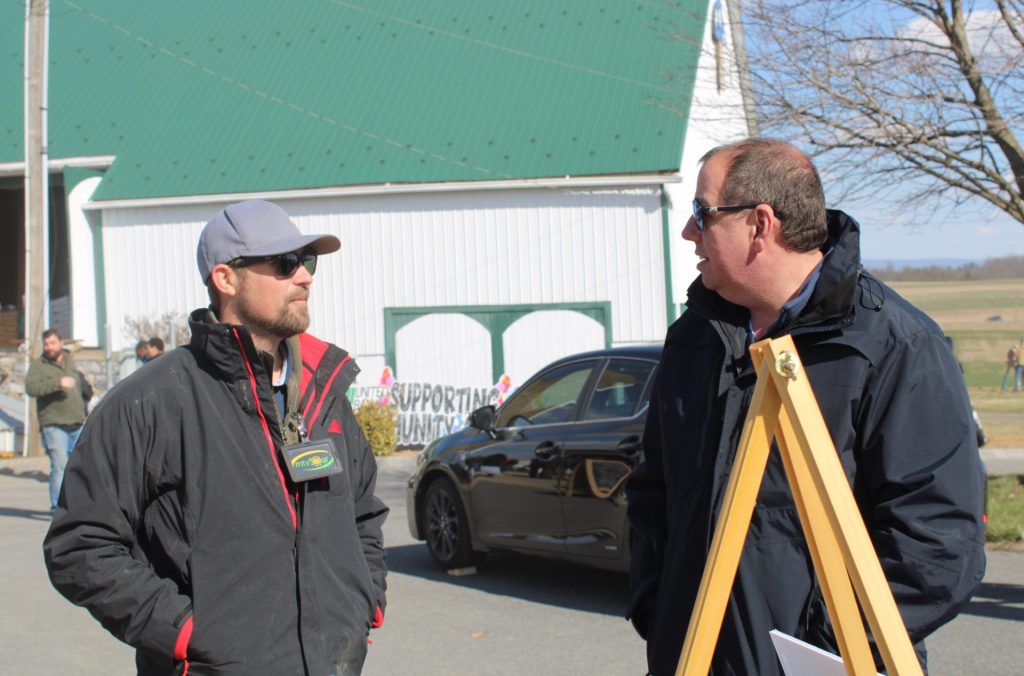 In May of 2014, Mike started with the company full-time, taking phone calls, processing return authorizations for equipment replacements, helping with permitting and learning to do lead qualifications. All the while, Mike was helping with solar installations, and working toward one of the company's first energy certifications – the North American Board of Certified Energy Practitioners (NABCEP).
"I took it and passed it the first time," Mike said of the rigorous testing. "In order to take the test, you have to show your hours and level of involvement and study in the field."
The certification was just one of the many thresholds Mike crossed on his journey to become mtvSolar's Senior Solar PV and Battery Consultant. He went on to become the lead for the installation crew, which he led for several years, primarily in residential solar. Then mtvSolar took on remote power services for FAA lights on top of large power transmission structures, and Mike became foreman of that project.
"That's the cool thing about solar – every day is different," Mike said. "It felt like I was wearing five hats at a time."
With so many aspects of the company's technical work under his belt, Mike asked management if he might have an opportunity to join the sales team. His friends told him he had a talent for pitching projects, and Mike had already been working with the team at home shows, talking about mtvSolar's capabilities and offerings.
In 2016, Mike stepped into sales at the company. He didn't leave his other roles entirely, though.
"Some of the early jobs I sold, I also installed," he said.
Solar installations weren't so mainstream then, and panels were more expensive than they have become in today's energy market. In the years since, Mike Studholme has seen access to solar energy equipment open up immensely.
"I think the adoption of solar is going to explode," he predicts. "Solar's one of those things – once you have it, you're never not going to have solar."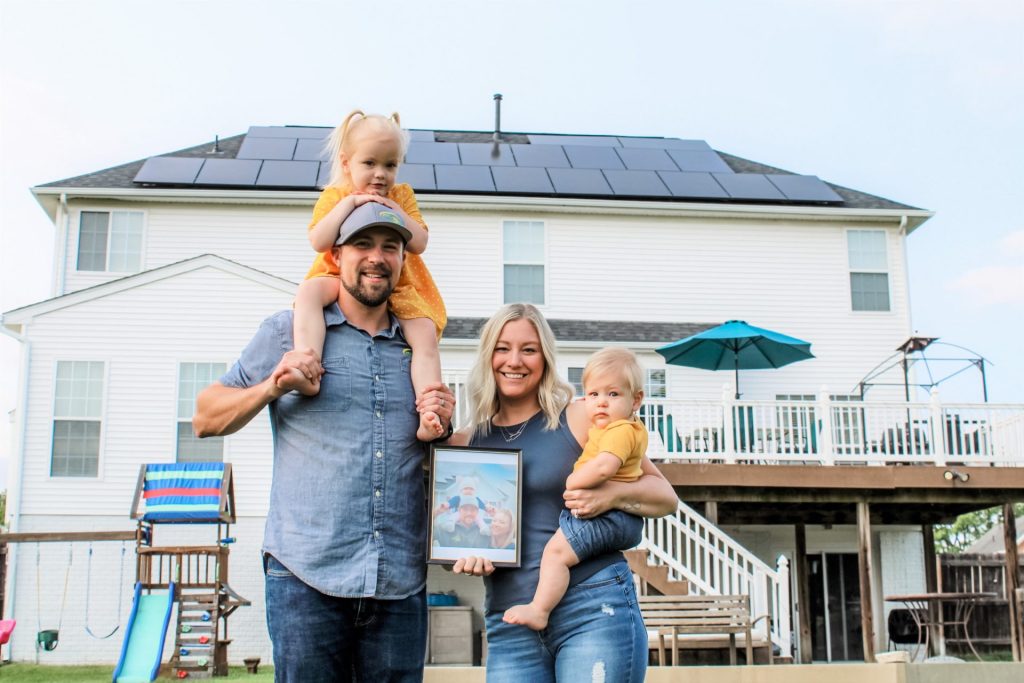 Mike's own home solar generation system has grown along with his career and his family. Mike married his wife Samantha in May of 2018. Samantha works for the American Heart Association, and is a "social butterfly" who enjoys music and books, says Mike. The couple have a daughter Mila, and younger son Jack, who turned 10 months old just shy of the Studholme's fifth wedding anniversary. The couple celebrated their anniversary at the Nestled Inn in Bluemont – one of Mike's solar clients.
Every month, Mike is reminded of the value of powering his family home with the sun.
"It helps me feel like I'm making an impact, but silently. I see it every month in the electric bill and in how many carbon pounds I've offset," he said. "It's just a great investment."
Mike's own deep knowledge of solar – through every step of the process – continues to grow as he enters his second decade with mtvSolar.
"It's been such an awesome ride. Mike and Kelly have always been supportive of me growing in the company," he said.
Over the years, Mike Studholme has come to understand what his customers are looking for, and what they value in going solar.
"The sentiment of taking ownership of your power needs instead of renting it monthly from the utility resonates well with people," he said. Fixing or lowering a monthly electricity expense over many decades just adds up.
"People are adding a tangible asset at the same time they're making a global impact on our carbon footprint," Mike explained. "It's an investment that people never regret making."