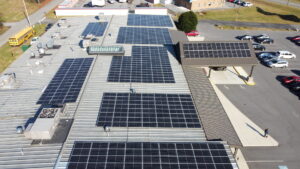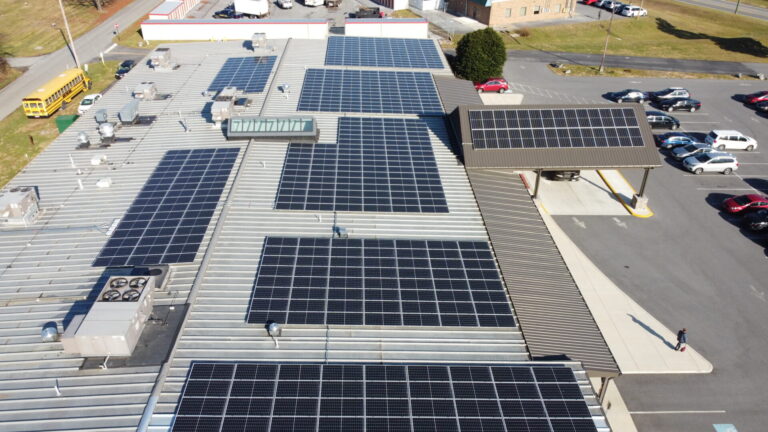 The industry standard warranty on a photovoltaic panel is typically between 25 and 30 years, according to industry experts. At mtvSolar, we work under warranties that promise our components will last 25 years — but we know they will last much longer. Some solar panels installed in the 1980s are still generating effective power still today! Battery systems have a shorter expected lifespan — and generally have a 10-year warranty. But the real-life use of battery backup systems means they last much longer, too.
"Depending on use, they will last much longer.  Most batteries that we install are for backup, and not cycled daily.  So they're not going to be worn out in 10 years," says Lydie Miles-Monaghan, Director of mtvSolar's Department of Technology & Design. Miles-Monaghan is our company's battery expert, and tracks new developments in lifespan issues and performance for the products we install.
Our customers take the realities of product lifespan into consideration when planning their solar energy and battery storage systems. How old will they be when the panels need to be replaced? Who will own the home then? What's the age of the roof that will hold a mounted solar array? Will the roof need to be replaced before the solar panels do? What do we do with solar panels and home battery systems at the end of their life?
As solar energy surges in popularity for residential homes, farms and commercial buildings, our industry continues to refine panel design to make them last longer and perform better. Meanwhile, others in the energy sector are figuring out the best way to reuse and recycle solar PV panels that are out of service. Developing these processes will become more important as the number of panels installed grows exponentially.
At mtvSolar, we collect and store broken or aged-out panels and work with a local recycler to dispose of them. Panels that are still functional but have been removed for one reason or another from a customer's property are held for our service projects and give-away programs. Some customers will upgrade their panels long before they wear out. These are panels that still have years of effective solar generation left in them, and just need a new home, which we love to find.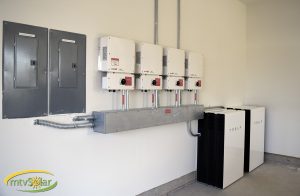 Battery systems are relatively new in the residential energy world but are taking hold more widely. No lithium batteries we've installed have had to be recycled yet. All lead acid batteries are 100% recycled into new batteries.
The U.S. Department of Energy's Solar Energies Technology Office is working with the solar industry to track solar panel lifespan, measure the cost of recycling panels (vs. landfilling them) and develop ways to cut the end-of-life disposal costs in half by 2030.
"As we accelerate deployment of photovoltaic systems, we must also recognize the pressing need to address end-of-life for the materials in a sustainable way," said Kelly Speakes-Backman, Principal Deputy Assistant Secretary for the Office of Energy Efficiency and Renewable Energy at the U.S. Department of Energy. "We are committed to ensuring that the recovery, reuse, recycling, and disposal of these systems and their components are accessible, low-cost and have minimal environmental impact."   
The U.S. Department of Energy reports that 70% of the current solar PV systems in the U.S. have been installed since 2017 — a huge jump in deployment that points to a need for recycling and disposal answers down the road. They are funding projects that promise to reveal new materials, new technologies and better manufacturing processes to reduce pollution associated with the making and disposal of panels. DOE Releases Action Plan For Photovoltaic Systems End-Of-Life Management | Department of Energy
Our approach at mtvSolar at the local level is to use high-quality components that are proven to last, to install panels and their components properly to maximize their function, and to reuse panels by donating them to nonprofits. Our design team right-sizes all solar installations for each customer, so there are no wasted panels and components can function as they are designed for the full length of their warranty and beyond.